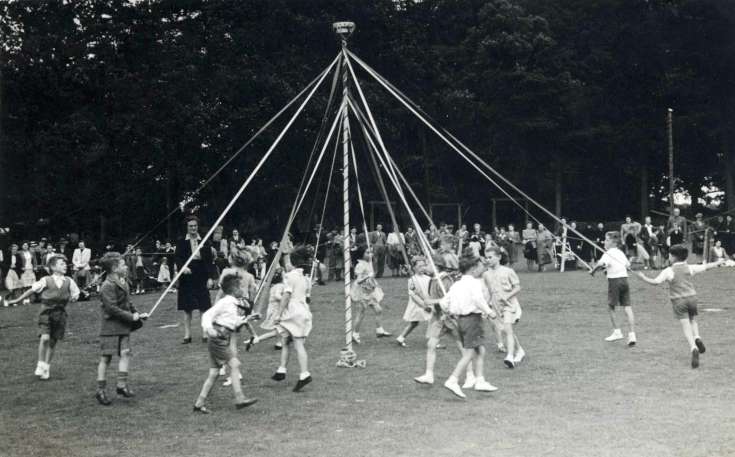 The Slaugham Archive
Maypole dancing in Handcross Recreation Ground
Further to the video shown with
picture #1797
the above photograph shows another maypole dance taking place in the Recreation Ground in Handcross.
The swings, made with thick oak frames, and the two seesaws on the extreme right give the location away, but the date has had to be estimated.
The dances on both the video and above photograph are significantly much basic than I recall with the girls in the middle following each other in a circle with the boys doing the same in the opposite direction. The result is that there are two independent spirals of ribbon on the pole. Surely they should be weaving in and out thereby creating a chequered pattern on the pole!
Please can anyone identify the lady choreographer or any of the dancers?
Select Large Version for a close up.
View Large Version
Picture added on 04 September 2016 at 17:10
Comments: