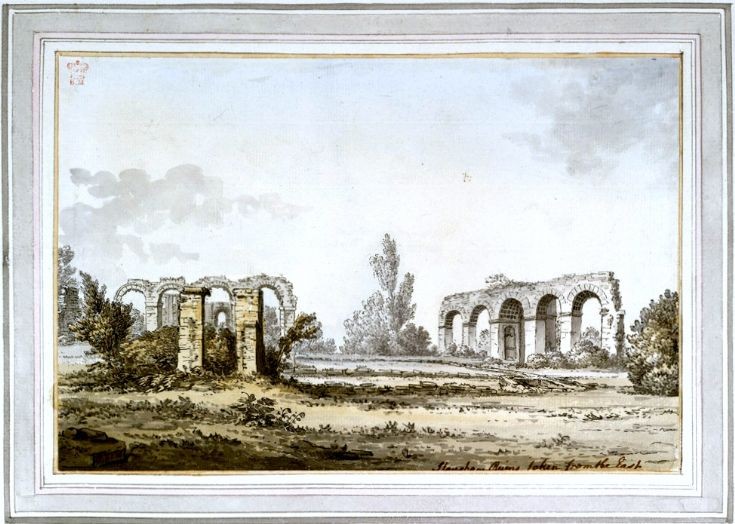 The Slaugham Archive
Sussex Archaeological Society visits Slaugham
The painting by S. H. Grimm in 1780 is of the Slaugham Place ruins, and held in the British Library.
The all-day 57th autumn meeting of the Sussex Archaeological Society assembled in Cuckfield and a full report appeared in the Mid Sussex Times of 15th September 1903. After visiting the church and the Sergison mansion of Cuckfield Park, the party made their way to the Talbot Hotel for lunch.
In the afternoon, the 120 members travelled to Slaugham in "conveyances". The mode of transport is not identified but I presume it was horse-drawn!
The party were welcomed by the Rector, Rev. A. H. Boyd, who shows them around the church, and, in particular, introduced them to the monuments relating to the Covert family.
They then moved on to the ruins of Slaugham Place, the ancient mansion of the Coverts.
The newspaper cutting can be viewed by selecting Open Document. The section of Slaugham starts in the second column on page 1 (of 2).
The cutting was located by Mrs Lynne Hutton from Idaho, USA. Lynne is a descendant of the Covert family and takes a great interest in her Slaugham roots. In 2015 she was thrilled to be shown around the church by Arthur Shopland, and the Slaugham Place ruins by Alan and Marta Urwick.
Open Document
Picture added on 16 September 2016 at 20:43