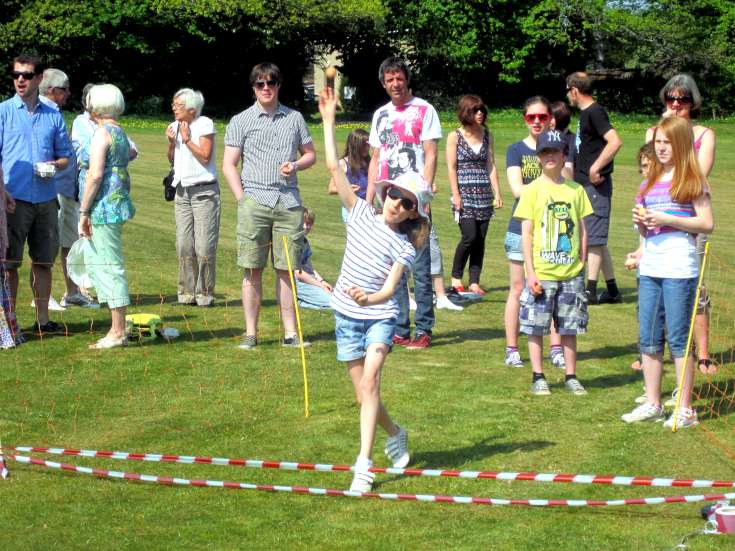 The Slaugham Archive
Staplefield Easter Egg Throwing competition 2011
For a number of years Paul Hunter organised an Easter Saturday Egg Throwing competition.
The rules were simple; the egg must not be hard-boiled and it must land intact.
Some of the competitors were able to throw their eggs an incredible distance without them breaking. The rooks cleared up all the broken eggs afterwards.
The photograph was taken in 2011 when it was an unseasonably hot Easter Saturday.
Lesley Hextall (Hillhouse Farm) is in green trousers, Sue Tuckwell (churchwarden) is behind her in beige trousers, and Richard Hextall is just to the right in sunglasses.
Click on Large Version for an action close up of the egg being launched!
View Large Version
Picture added on 25 September 2016 at 13:41
Comments: