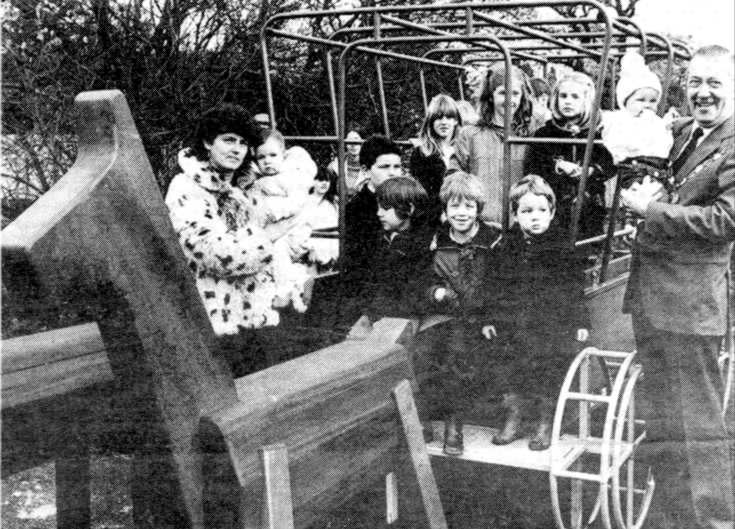 The Slaugham Archive
New playground at Pease Pottage (1 of 2)
After waiting a quarter of a century, Pease Pottage finally had its own children's playground.
The only publicly-owned land available during this period was the common land in front of the Black Swan. It was hardly a suitable location but, anyway, this had largely disappeared over the years to provide parking for the pub and additional and wider roads to cope with the increase in traffic.
Efforts to acquire a small parcel of unused land behind the Black Swan from the owners, King and Barnes, came to nothing as they had earmarked the whole site for housing development. Following a protracted stalemate the brewery were finally encouraged to assist in this matter after mention was made of a compulsory purchase order!
Around the same time, land had been acquired to provide a football pitch at Finches Field.
In December 1984 the Chairman of the Mid Sussex District Council, Eddie Cox, visited Pease Pottage to formally open the completed playground.
Please can anyone supply any names of those present at the event?
The newspaper cutting can be seen at the Large Version.
Select Open Document to view four newspaper cuttings from earlier years as the story unfolded.
View Large Version
Open Document
Picture added on 25 September 2016 at 13:52