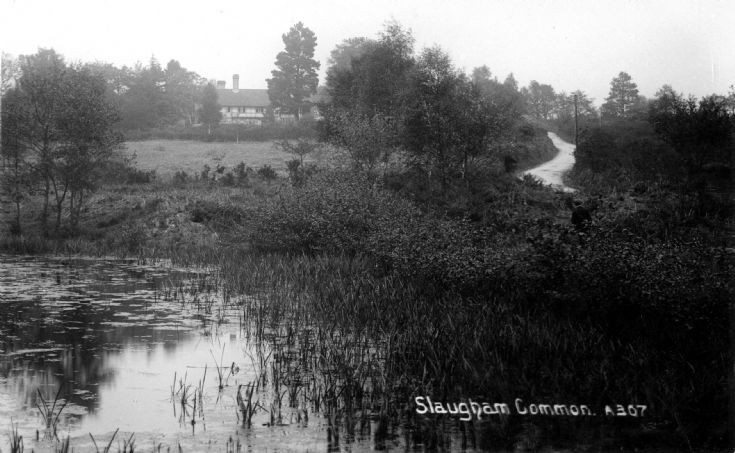 The Slaugham Archive
Slaugham Furnace Pond (3 of 11)
This is a picture taken from the dam at the southern end of the Slaugham Furnace pond, close to the car parking area, looking towards Lower Ashfold with Coos Lane winding its way up the hill towards Handcross. It would not be possible to take this scene today as the trees on the Common have been allowed to grow to their natural height.
For more pictures and information of Lower Ashfold enter the name in the search box.
For a closer view select Large Version. On the extreme right is a man with a flat cap walking between the pond and Coos Lane!
View Large Version
Picture added on 30 October 2016 at 15:40