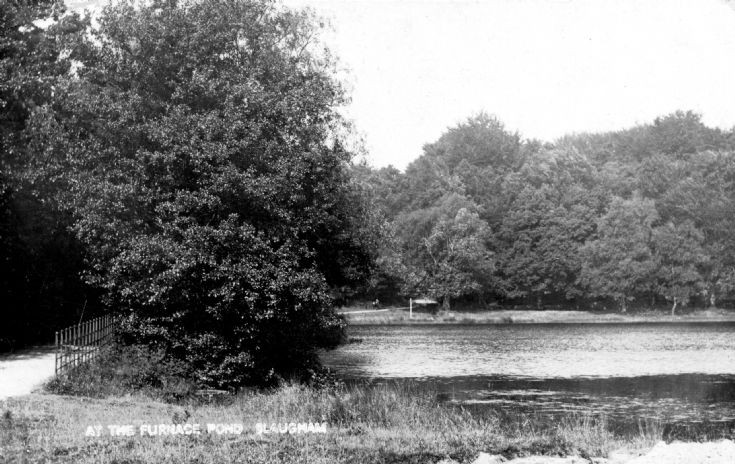 The Slaugham Archive
Slaugham Furnace Pond (5 of 11)
This greetings card of the Furnace Pond in Slaugham was posted in 1907 from a niece to her auntie, a Miss Kensett in Horsham. It seems highly likely that both sender and recipient are members of the well-known Kensett family who played such a prominent part in Slaugham life in the early 1900s as can be seen from making a search for "Kensett" in the box above.
A lady and child can be seen in the distance walking along the road from Plummers Plain, and a fishing rod is leaning against the iron railings on the left.
The photograph has been taken from the car park where, unlike today, the view was not obstructed by trees and bushes.
The Large Version shows a close up.
View Large Version
Picture added on 31 October 2016 at 10:54