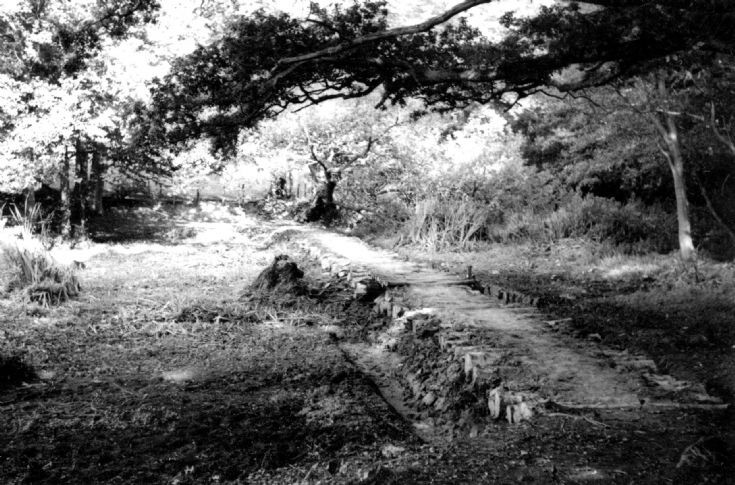 The Slaugham Archive
Slaugham Furnace Pond (10 of 11)
In the 1940s and 1950s and probably earlier is was almost always impossible to walk around the northern end of the Slaugham Furnace Pond without sinking into black smelly mud. I believe it was probably when the pond was drained in 1956 (see
picture #1867
) that some members of the Slaugham Angling Club built a walkway for ease of crossing from one side to the other.
Mostly the path was made of three-feet logs placed on mud foundations covered with mud or gravel on top. However, the inlet stream from Ashfold Lake entered at the northern tip and therefore a bridge was built of the same materials to allow the water to pass underneath. The bridge can just be seen to the right of the black tree stump.
It is many decades since I visited the walkway. Does it still exist?
The Large Version shows another view of the path.
Select Open Document for a view of the path and bridge this morning, 19th November 2016. See comment below.
View Large Version
Open Document
Picture added on 01 November 2016 at 15:30
Comments: