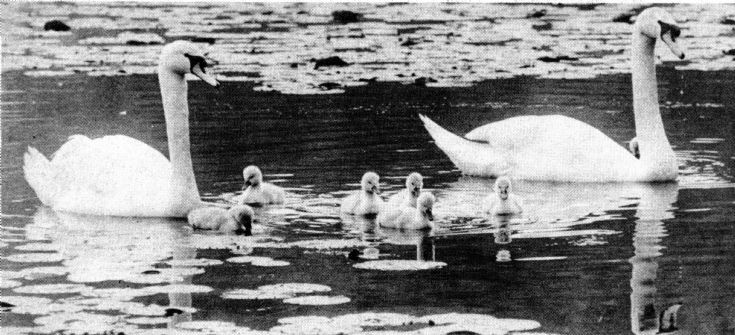 The Slaugham Archive
Slaugham Furnace Pond (11 of 11)
In 1983 the residents of Slaugham village were shocked by an apparent theft of one of a pair of swans who lived on the Furnace Pond. Mrs Hilary Preston of Furnace Pond Cottage saw two men bundle the cob into the back of a green Lada estate car.
The female bird remained on the pond for a few days, but then she too disappeared.
Some twelve months later, two swans appeared on the pond, but it was impossible to say whether they were the ones that disappeared. The local residents were delighted that they were accompanied by seven cygnets.
Select Open Document to view the newspaper cutting relating to the abduction in 1983. The continuation of the story on "page 2" is missing.
The Large Version shows the full story of their possible return.
View Large Version
Open Document
Picture added on 04 November 2016 at 16:36