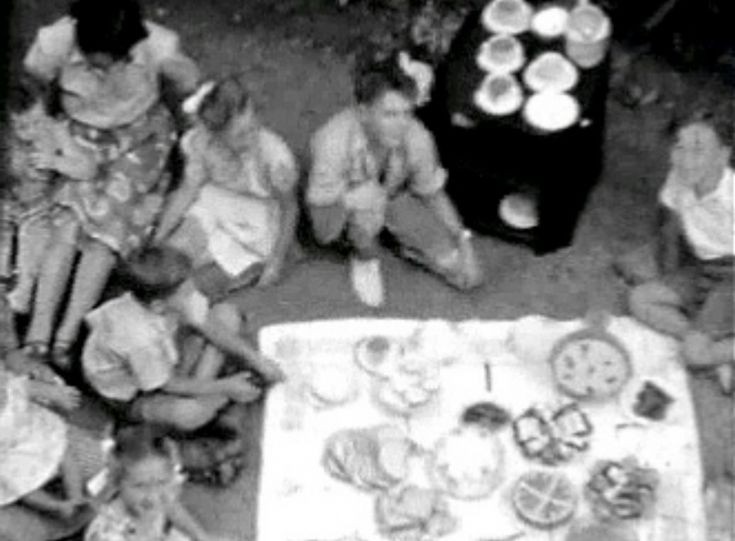 The Slaugham Archive
Birthday party in Handcross
To celebrate my seventh birthday in July 1949, a party was held on the front lawn of Southdown, our family home in Staplefield Road, Handcross.
My father had just purchased a 9.5mm cine camera and he took a very short film of the tea party to which several children and a few adults were invited.
Starting in the lower left and going clockwise round the tablecloth are Sally Ray, Peggy Ray (née Munn) and Carol Ray, Barry Ray, Hilda Hotten and Dennis Hotten (?), Sally Chamberlain, Rex Ray, Chris Wilkinson, Nora Ray, Laurence Ray, grandmother May Longhurst, Colin Boniface, Ron Cosens, Unknown.
Select View Video to see the epic!
View Video
Picture added on 15 November 2016 at 15:01
This picture is in the following groups
People