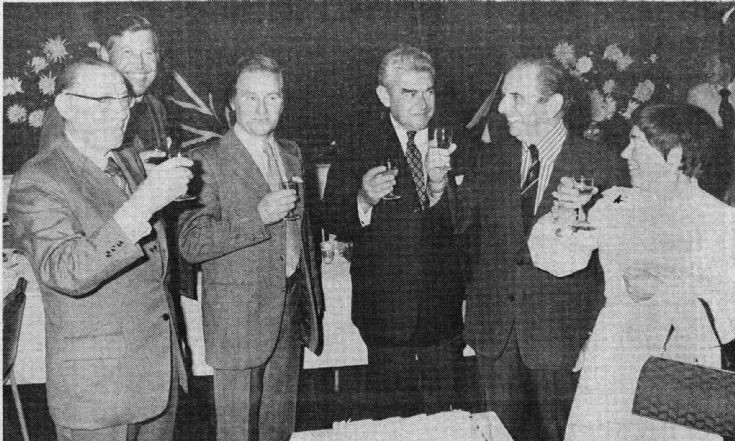 The Slaugham Archive
Slaugham Twinning (2 of 3)
As a follow up to
picture #1877
, the Crawley Observer reported on the inaugural meeting between Slaugham Twinning Association and their guests from St Martin des Besaces and La Ferrière au Doyen in Normandy.
The picture shows representatives from both sides of the Channel toasting the new Entente Cordiale. From the left they are Raymond Marie (Mayor of La Ferrière), Rev. David Towne, Pierre Prunier (Mayor of St Martin), Roger de Panthou (Secretary), Roger Ray, and Helen Beard.
The newspaper got all the names right, but not necessarily in the right order!
The Large Version shows the newspaper cutting.
View Large Version
Picture added on 22 November 2016 at 18:00