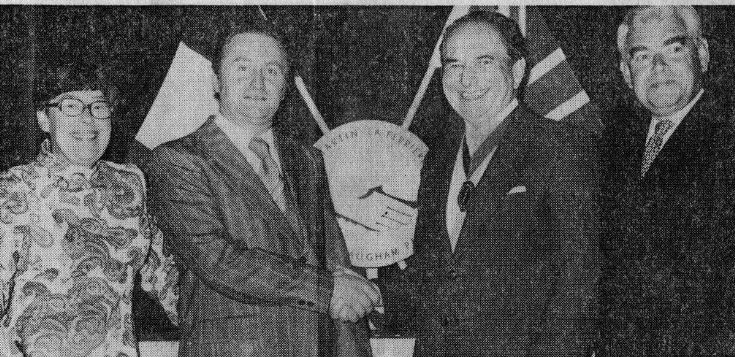 The Slaugham Archive
Slaugham Twinning 1978 (3 of 3)
The year of 1978 is an even number which means that the Slaugham Twinning Association played host to their twinned villages of St Martin and La Ferrière from Normandy.
The picture shows Helen Beard (Secretary), Pierre Prunier (Mayor of St Martin), Roger Ray (Chairman of Slaugham), and Roger de Panthou (President).
The picture was taken at the Saturday night dance held in the Parish Hall in Handcross.
Select Open Document to view the full cutting from the Mid Sussex Times.
Open Document
Picture added on 23 November 2016 at 20:23