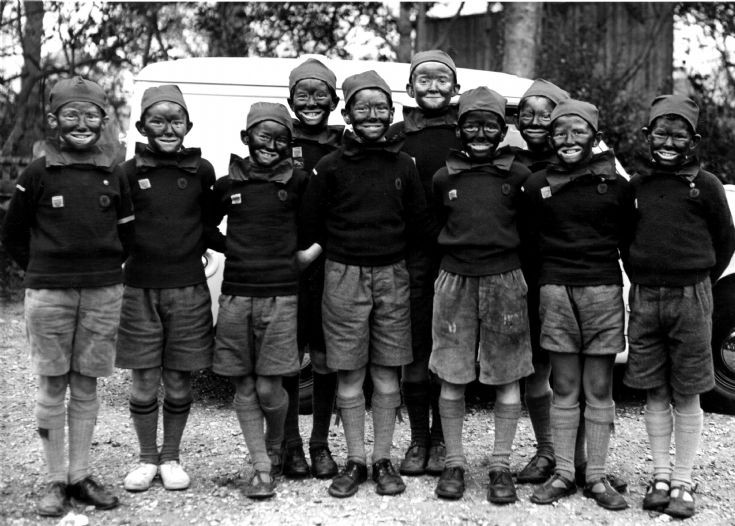 The Slaugham Archive
Ist Slaugham Cubs from Handcross (3 of 5)
There are no details attached to this photograph of Cubs from the Ist Slaugham Pack based in Handcross, but I am fairly confident that it has no connection to the Minstrels tradition.
There used to be a well-known nursery rhyme called "Ten Little Indians", often sung to a catchy tune. However, there was a common variant to the lyrics which replaced Indians with Nigger Boys. Time has changed attitudes, and, quite rightly, such practices would be considered abhorrent and unacceptable today.
It is difficult to identify the Cubs due to the copious amounts of black boot polish, or the more traditional burnt cork.
Perhaps that is Andy Sargent on the extreme left, Dennis Johnson 6th, Bob Mills 8th, and Andrew Wickham 10th. Please can anyone add more names, or correct my suggestions?
The Large Version shows a close up.
View Large Version
Picture added on 07 December 2016 at 15:10
Comments: