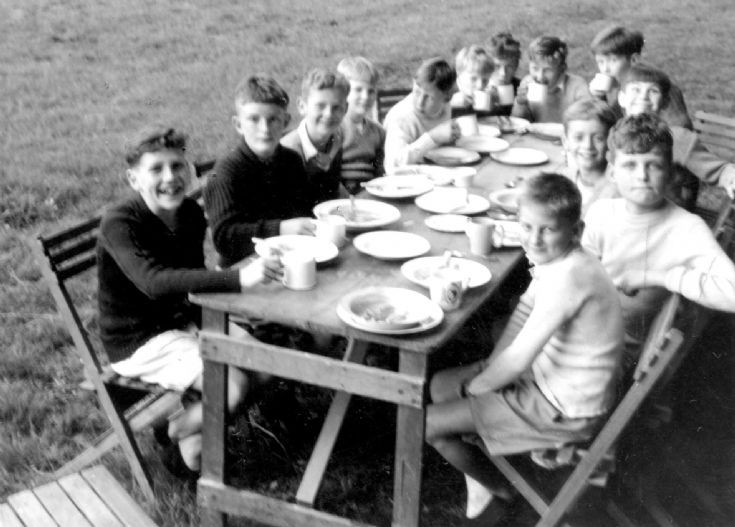 The Slaugham Archive
Ist Slaugham Cubs from Handcross (4 of 5)
I do not know where this group of Cubs from Handcross was camping, but they had more comfortable conditions than my mates and I endured a decade or so earlier!
Clockwise round the table, I can spot Dennis Hotten 1st, Derek James 7th, Graham Pateman 9th, and Stephen Cox 11th.
Please can anyone name the others? Or correct the above names?
The Large Version shows a close up.
Select Open Document to view three more pictures from the campsite. The first shows Laurence Ray arriving with a kitbag full, no doubt, of Wagon Wheels and bottles of Tizer. He is watched by Andrew Wickham on the right.
The second is of Laurence Ray showing his prowess at leapfrogging with Peter Cooper, Bob Mills, and another Cub awaiting their turns.
View Large Version
Open Document
Picture added on 07 December 2016 at 15:27