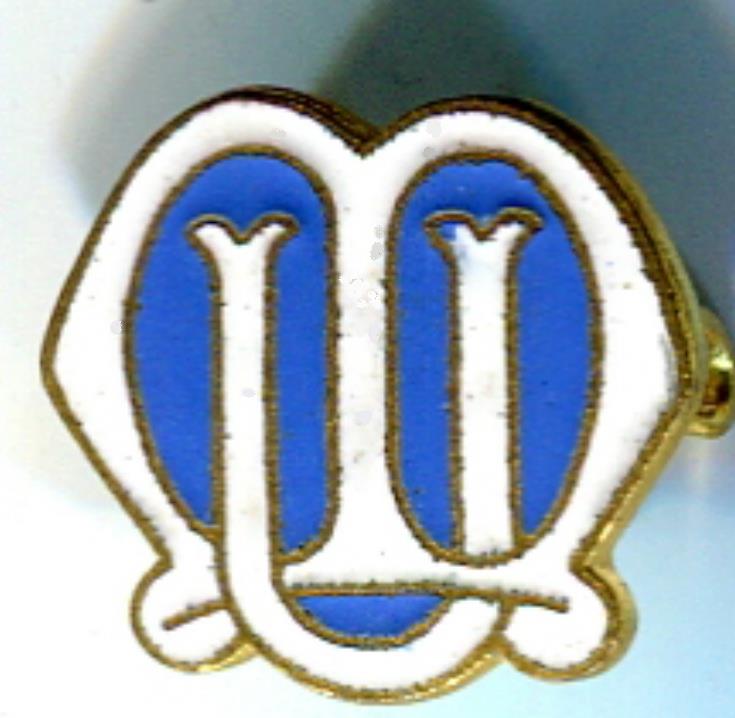 The Slaugham Archive
Mothers Union at Handcross
The badge is of the Mothers' Union, a worldwide Christian mission movement founded in 1876 and now operating in 80 countries.
It is not clear how active this charitable organisation was in the Slaugham parish and for how long. Ron Cosens kindly sent me photographs of two brooches or badges which his mother received probably in the mid-1930s.
Mrs Elsie Cosens has recently moved to a care home, she celebrated her 103rd birthday on 9th January 2016.
Click on Large Version for a picture of another of Mrs Cosens's brooches.
Select Open Document to view an unusual wall-hanging membership card of the Mother's Union which was presented to Mrs Agnes Dengate in September 1922. As would have been usual it was signed by the local Rector, who happened to be her husband, Rev. William Dengate!
The Dengate family, with their two daughters, Daphne and Mollie, moved to Handcross in 1911, living firstly in Casterbridge in the High Street, and then in Lynwood on the other side of the road. In 1923 Rev. Dengate was appointed Vicar of Mountfield near Battle and the family moved there. Little did they know that there were to return to the Handcross area again when Rev. Dengate was invited to become Vicar of Staplefield in 1930.
To listen to Mrs Agnes Dengate on BBC's "Have a Go" radio programme go to
picture #1034
.
I am grateful to Jennie Petit for supplying Mrs Dengate's membership card.
Mrs Ena Tulley, wife of Ralph Tulley, wrote a short description of "Mothers Meetings at High Beeches 1900-1914". These may or may not refer to the Mothers Union.
"For many years Mrs Loder's Mothers Meetings were a great boon to the Parish, and taken full advantage of. They met once a fortnight with prayer and a hymn.
They could buy calico, flannel, sheeting and Oxford skirting at cost price. The garments were cut out for them.
They listened to a story book, had a good tea, and carried their garments home to finish.
All very simple and much enjoyed."
View Large Version
Open Document
Picture added on 13 December 2016 at 19:38