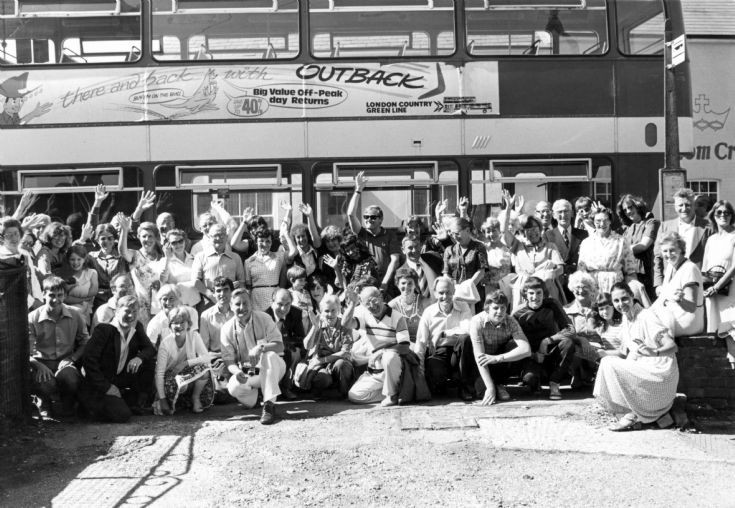 The Slaugham Archive
Slaugham Twinning members and their guests
Gathered outside Roberts House in the Handcross High Street for a day trip are members of the Slaugham Twinning Association with their guests from St Martin des Besaces and La Ferrière au Doyen in Normandy.
The Large Version shows a numbered close up.
1 Pat Long, 2 Carla Jenkins, 3 Don Sinclair, 4 Yvonne Sinclair, 5 Fred Morgan, 6 Melanie Long, 7 Pierre Prunier (Fr), 8 Roger Ray, 9 Roy Leadbetter, 10 George Hood, 11 Sue Aylmer, 12 Tiffany Pearce, 13 Marie-France Prunier (Fr), 14 Nora Ray, 15 Henri Noisel (Fr), 16 Christine Pearce.
Select Open Document to view a picture taken outside Slaugham church showing Pierre Prunier, Mayor of St Martin des Besaces, and Roger Ray, Chairman of the Slaugham Twinning Association.
View Large Version
Open Document
Picture added on 16 December 2016 at 20:05