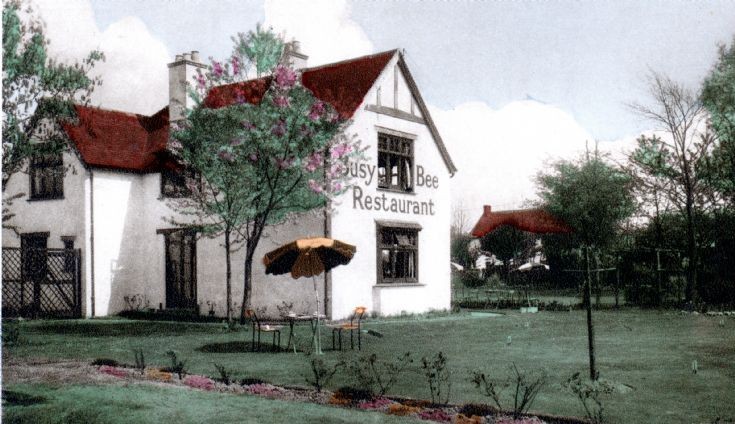 The Slaugham Archive
Busy Bee Restaurant, Pease Pottage
I have now acquired another postcard of the Busy Bee Restaurant which was located behind the site of the former Jet petrol station opposite the Black Swan Inn. It burned down in probably the 1960s or earlier, but, anyway, it would have been removed to make way for the re-routing of the A23 in a deep cutting. If it reappeared in its former location today, I think it would be hovering about thirty feet above the northbound carriageway!
On the reverse of the card is printed, "Published by The Proprietress, Busy Bee Restaurant, Peas Pottage, Crawley".
To view two other pictures of the restaurant go to
picture #156
and
picture #157
.
The Large version shows a close up.
View Large Version
Picture added on 21 December 2016 at 09:32