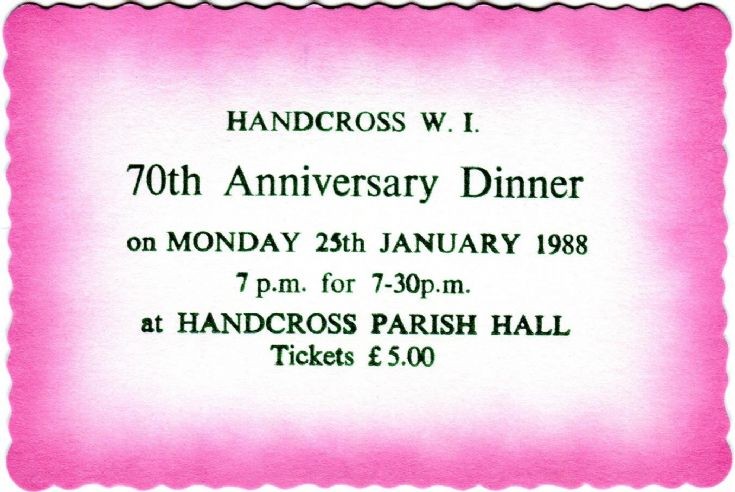 The Slaugham Archive
Handcross Women's Institute 70th anniversary
From Mrs Elsie Cosens' collection of W. I. memorabilia here is her ticket for the 70th anniversary dinner for the Handcross Women's Institute held in the Parish Hall on 25th January 1988. Mrs Cosens would have just celebrated her 75th birthday!
Click on Large Version to see a copy of the menu for the evening.
In her memoirs Mrs Ena Tulley recorded the highlights of her time in the Handcross W.I. covering the years 1924 to 1952. Her father was Arthur Anscombe who was a boot maker and farmer of Handcross. Miss Anscombe married Ralph Tulley from the Post Office Stores in the village in 1924.
Select Open Document to read the three-page document which I have transcribed from the hand-written notes as it is quite difficult to read.
View Large Version
Open Document
Picture added on 30 December 2016 at 16:27