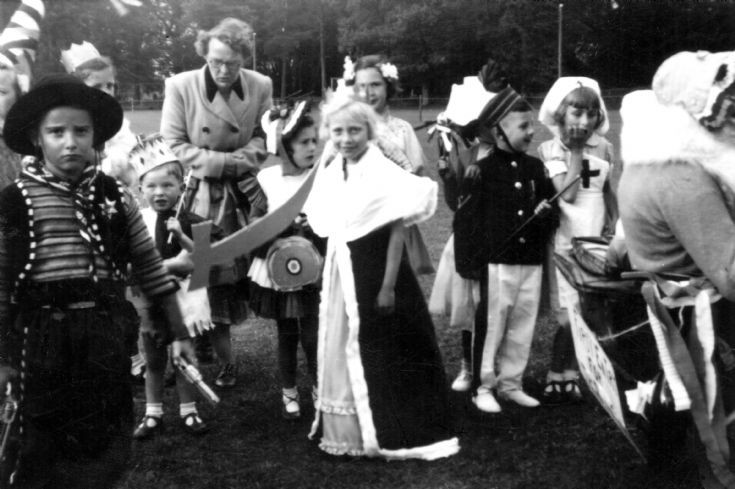 The Slaugham Archive
Coronation Parade in Handcross
Further to the video available at
picture #1779
, here is a photograph of some of those preparing to leave the Recreation Ground as part of the Coronation Day parade through the High Street in Handcross.
Behind the cowboy is hiding Andy Sargent as I can recogise his cutlass! Wearing a crown is Laurence Ray, and in a period army uniform is Andrew Cook. In the centre is Queen Elizabeth I, otherwise known as Jackie Carpenter (née Messer).
The video shows Sid Sargent and his cousin, Steve Messer, who dressed up as a nanny pushing a pram transporting an oversized child. The back of the "child" can be seen on the right.
Select Large Vesion for a close up.
View Large Version
Picture added on 10 January 2017 at 14:53
Comments: