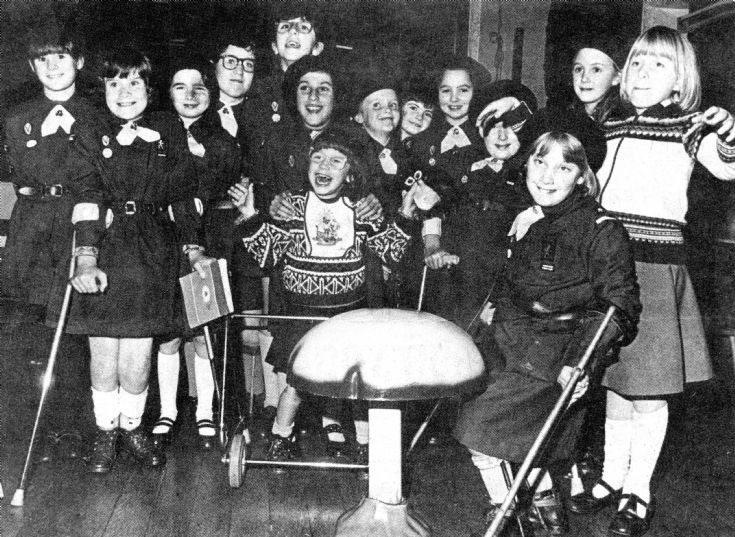 The Slaugham Archive
New Brownie Pack at Staplefield (1 of 2)
In the "Jubilee Year" of 1977, a decision was made to form a Brownie Guide Pack at Staplefield Place School which catered for the education and well-being of physically handicapped children.
The pack started with a nucleus of six children from the school and swiftly spread to a pack of 23 made up a handicapped children from Slaugham Place and a good number of able-bodied children from the village.
The description of this photograph in the local newspaper reads "Gathered around their "toadstool" are the 1st Staplefield Brownie Pack, a successful, almost miracle-working combination of physically-handicapped and able-bodied children."
I can name Elizabeth Bendall on the extreme left only but perhaps someone can identify the others.
The full newspaper report contains moving stories of the children so inspired by their newly-found enthusiasm.
The Large Version shows a close up.
Select Open Document to read the full newspaper article.
View Large Version
Open Document
Picture added on 28 January 2017 at 17:56