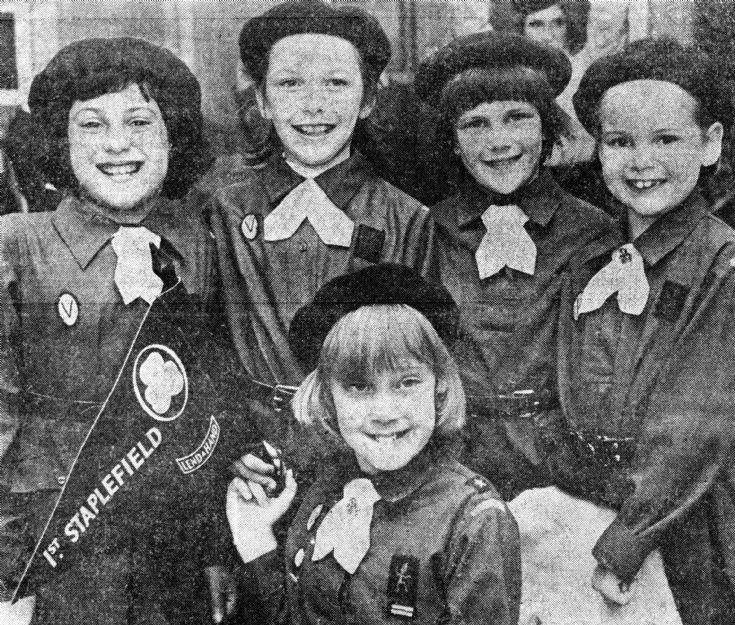 The Slaugham Archive
New Brownie Pack at Staplefield (2 of 2)
Further to
picture #1919
here is another newspaper cutting reporting on the formation of the Staplefield Brownie Pack.
The pack is based at Staplefield Place School and its members comprise physically handicapped girls from the school and able-bodied girls from the village.
The picture shows, from the left, Eleni Kaltabanopoulos, Laura Stainsbury, Francesca Lodever, and Sarah Phillips, with Samantha Phillips in front.
Leading the pack are Brown Owl Mrs Jeanne Argent, Tawny Owl Mrs Elvira Kentish, and Guiders Mrs Jan Phillips and Pat Bendall.
Click on Large Version to view the full cutting.
Select Open Document to view a cutting reporting on the blessing of the pack's pennant at St Mark's Church in the village. Officiating was the Reverend Tony Hobbs.
View Large Version
Open Document
Picture added on 29 January 2017 at 11:09
Comments: