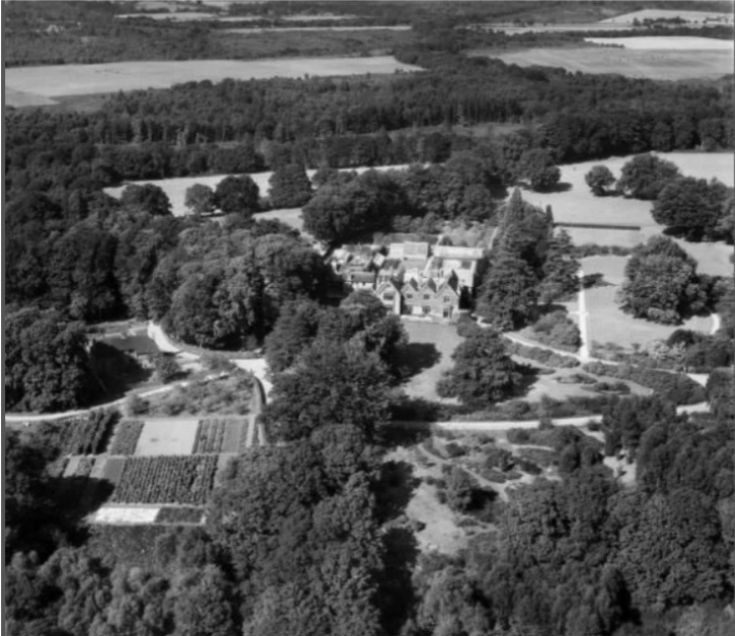 The Slaugham Archive
"Dig for Victory" on the Hyde Estate, Handcross
On 25th September 1947 a light aircraft flew over the Hyde estate in Handcross and took this aerial photograph.
Much of the picture is as one would expect but opposite the first pair of Hyde Cottages in the shade on the left is a small meadow converted into a market garden.
Soon after the start of the Second World War, imported food was negligible due to enemy bombing of ships bringing in supplies. The country found itself desperately short of food and, to make sure that everyone received a fair share, rationing was introduced in early 1940.
Although hostilities had ceased some two years before this photograph was taken, food rationing continued until July 1954.
Colonel Warren played his part by switching many of the farm and garden staff into food production for the war effort.
The Large Version shows a close up.
A common slogan introduced by the Ministry of Food was "Dig for Victory". Select Open Document to view two of the posters issued at the time.
View Large Version
Open Document
Picture added on 30 January 2017 at 21:47
This picture is in the following groups
Hyde