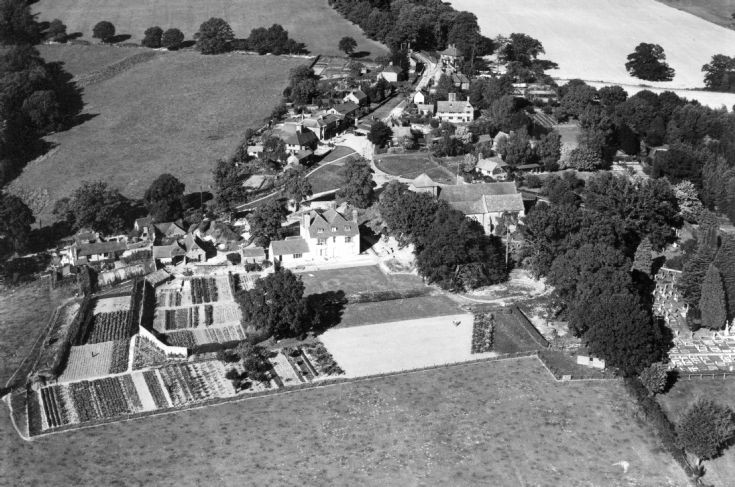 The Slaugham Archive
"Dig for Victory" at Slaugham
Further to
picture #1921
, a photograph has turned up as evidence that the village of Slaugham was not to be outdone by Handcross in responding to the Government's appeal to "Dig for Victory".
The photograph was taken in 1949 but the market garden was probably started in about 1940. It would have been in response to the Ministry of Food's plea to increase home production of food due to imports by sea drying up following enemy bombing on shipping.
The field at the bottom of the photograph was the old cricket pitch but the boundary had been shortened somewhat by the new vegetable "patch"! On the right is the white pavilion, fenced off probably to keep out livestock.
In the light coloured field beyond the cricket pitch, there is a man working, possibly pushing a wheelbarrow.
The Large Version shows a close up.
Select Open Document to view the village centre with three cars parked outside the Chequers.
View Large Version
Open Document
Picture added on 01 February 2017 at 16:29