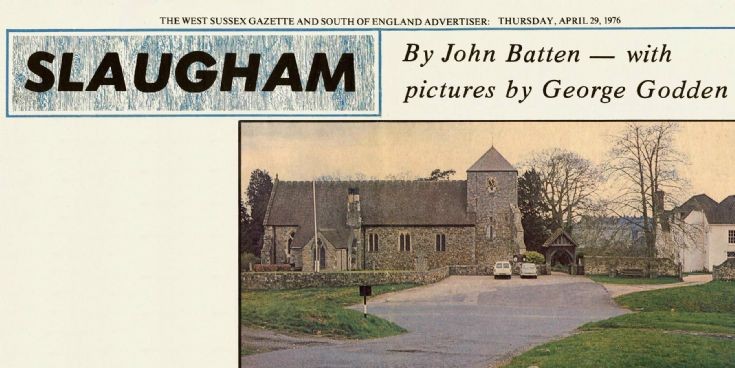 The Slaugham Archive
Slaugham featured in West Sussex Gazette
On 28th April, 1976 the West Sussex Gazette included a full page article on the village of Slaugham with several coloured photographs.
The reporter did a good job and included a very detailed account of the village history, its buildings, and present and past inhabitants. One of the anecdotes relates to Slaugham church and a transistor radio, which two phrases do not generally appear in the same sentence!
The page was in broadsheet format and I have had to divide the article into several chunks for the website.
To read the text, click on Large Version.
Select Open Document to view the photographs.
View Large Version
Open Document
Picture added on 01 February 2017 at 19:55
This picture is in the following groups
People