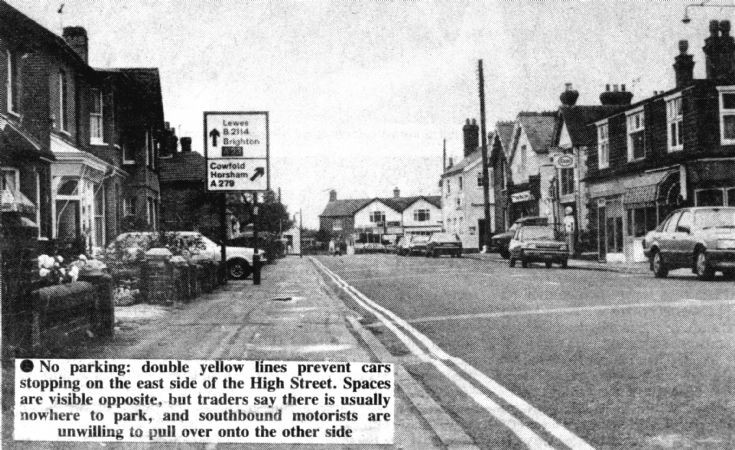 The Slaugham Archive
Battle of the Yellow Lines in Handcross (2 of 6)
The High Street in Handcross was very quiet when this picture was taken. The double yellow lines are now in place and already the shopkeepers are in despair with the reduction in takings from the passing traffic.
Mentioned in the newspaper are shopkeepers Gerald Beechey, Jan Gammon, Pat Manthorpe, and Chairman of the Slaugham Parish Council, Roger Ray.
Select Large Version to view the full newspaper cutting.
Click on Open Document to read one more newspaper cutting which quotes two more shopkeepers, Mrs Mary Sharkey and Noel Matthews.
Through the medium of the letters page in the Mid Sussex Times, Roger Ray of the Parish Council and Martyn Long of Roads and Transportation Committee of West Sussex County Council are having conflicting points of view! Both letters are attached.
View Large Version
Open Document
Picture added on 11 February 2017 at 20:10