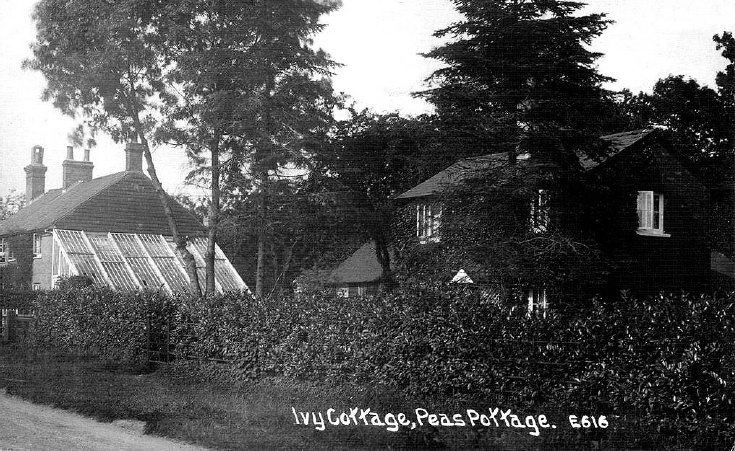 The Slaugham Archive
Ivy Cottage and The Grapes in Pease Pottage
On the Old Brighton Road in Pease Pottage, between the "Tin Church" and The Grapes public house used to stand Ivy Cottage. I am not sure if the old cottage was pulled down or incorporated into the new building on the site.
In 1911 it was the residence of Albert Thompson, his wife Lilian Thompson, their two daughters, and two boarders.
Just beyond Ivy Cottage stands The Grapes public house with the vinery attached to the south-facing wall. The glasshouse was used to produce its own grapes, from which activity the pub was named. A glimpse of the vinery can be seen in
picture #159
, but I notice that the structure had disappeared when
picture #1257
was taken in 1927.
The Large version shows a close up.
The pub closed for business in 2008, see
picture #160
, and was pulled down in 2010, see
picture #161
.
By 2012, three pairs of semi-detached houses had been built and were put on the market.
Select Open Document to view pictures of 5 and 6 The Vines and the old pub which were included within the advertising literature.
View Large Version
Open Document
Picture added on 15 February 2017 at 20:27