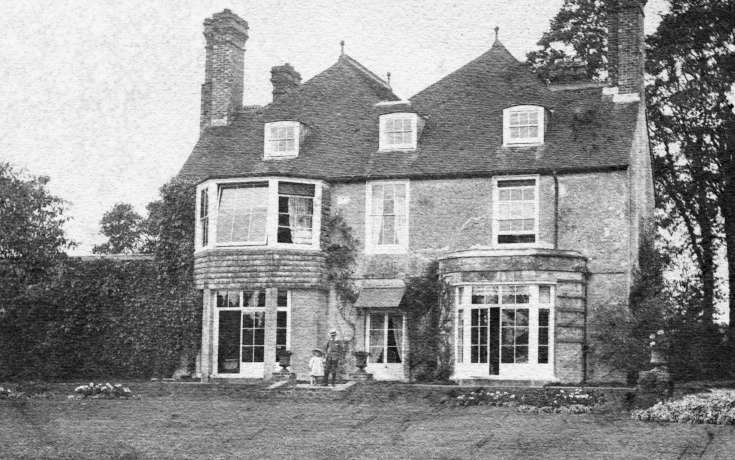 The Slaugham Archive
The Rectory at Slaugham
This is my best effort to enhance a very faded postcard-sized photograph. On the reverse is written "Slaugham Rectory. Given to me by the Rector. F.C". And on the right is written "Mrs Cheall". Two people are standing outside the building.
I can find no trace of Mrs Cheall, but the Rector would have been Arthur Hamilton Boyd who served at Slaugham from 1901 to 1929 accompanied by his wife, Penelope.
They had two sons, the first of whom was William Arthur Hamilton Boyd whose birth was registered in the January/March 1901 quarter.
The Large Version shows a close up of a child who, to our modern eyes, may look like a girl, but very young boys were often dressed in quite fancy clothes in those times and it is possible that the child depicted is young William.
In 1903 the Rector would have been only 34 years of age and perhaps that is he with the child. However, this is pure speculation!
I have just noticed that in
picture #850
he is seen again wearing a straw boater adding weight to my speculation.
For more photographs of the Rectory go to
picture #800
and
picture #1578
.
View Large Version
Picture added on 24 February 2017 at 14:20