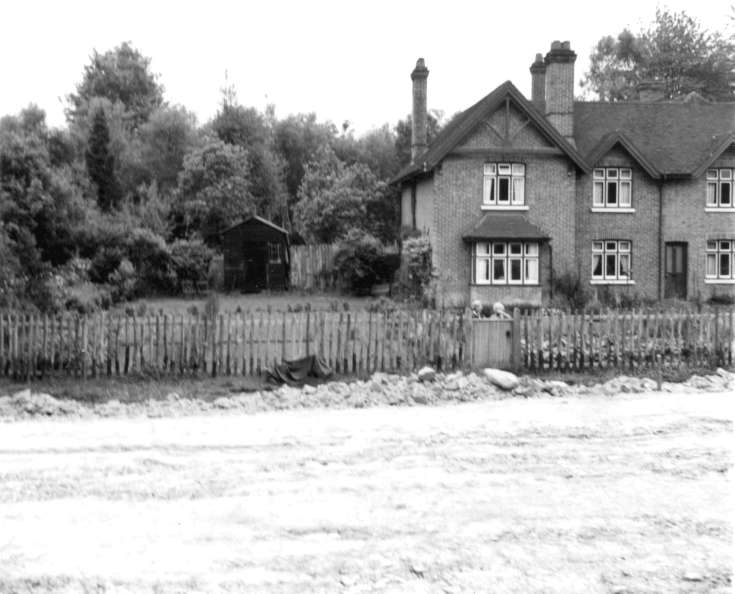 The Slaugham Archive
Hill Cottages, Pease Pottage Hill
This row of three cottages is located near the bottom of Pease Pottage Hill. Then, only a strip of chestnut fencing separated the garden from the A23; today there is a veritable conifer forest!
My aunt, Mrs Dorothy Palmer (née Ray), lived with her parents, Harry and Minnie Ray, in 1, Hill Cottage on the left, and later moved into 2, Hill Cottage after her parents died.
The photograph is not clear but I am sure that one of the two ladies standing by the gate was my "Aunt Doll".
The wooden shed in the garden was where my aunt carried on her upholstery and loose covers business.
The A23 from Crawley to Pease Pottage was greatly improved at that time by turning it into a dual carriageway, and reducing the severity of the incline by raising the height of the road at the Crawley end. The photograph shows the early stages of increasing the height of the road using surplus subsoil from the digging of the cutting at the top of the hill.
The Large Version shows a close up.
View Large Version
Picture added on 11 March 2017 at 17:05
Comments: