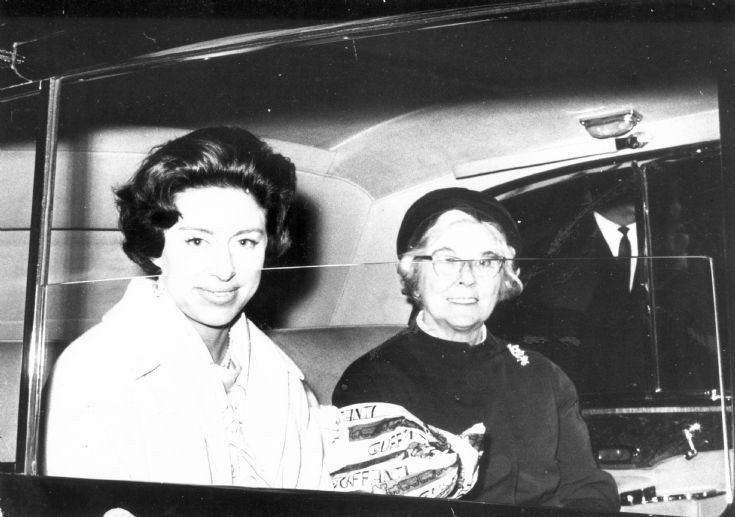 The Slaugham Archive
Princess Margaret with Pease Pottage maid
Further to
picture #1556
, pictured with Princess Margaret in the back of a limousine is Mrs Dorothy Palmer formerly of Hill Cottages at the bottom of Pease Pottage Hill. She was the princess's lady-in-waiting and dresser for many years, mainly for trips away from Kensington Palace.
Needless to say, it was not usual for my Aunt Doll to ride with the princess in the limousine, she would normally be following in a more modest car with one or two members of the Royal Protection Squad!
Select Large Version and Open Document to read three cuttings relating to her appointment which took her to many exotic locations both overseas and at home.
View Large Version
Open Document
Picture added on 19 March 2017 at 15:52
This picture is in the following groups
People
Comments: