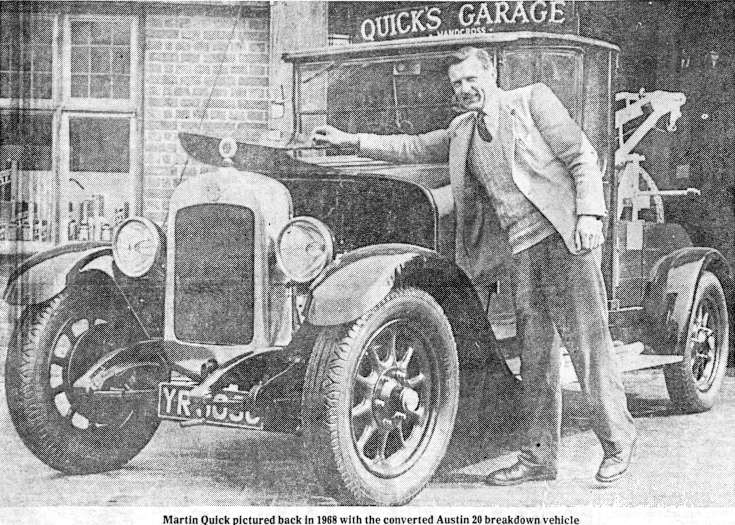 The Slaugham Archive
The old garage in Handcross (2 of 4)
In February 1980 the Evening Argus devoted a full page to the old garage in Handcross High Street and its proprietor, Archie Quick. The article also featured his son, Martin Quick, the old petrol pump and the breakdown truck converted from an Austin 20 taxi.
Previous photographs of the garage on the website can be found by inserting "Quick" in the search box above.
Select Open Diocument to read the full newspaper cutting.
Open Document
Picture added on 27 March 2017 at 14:21
Comments: