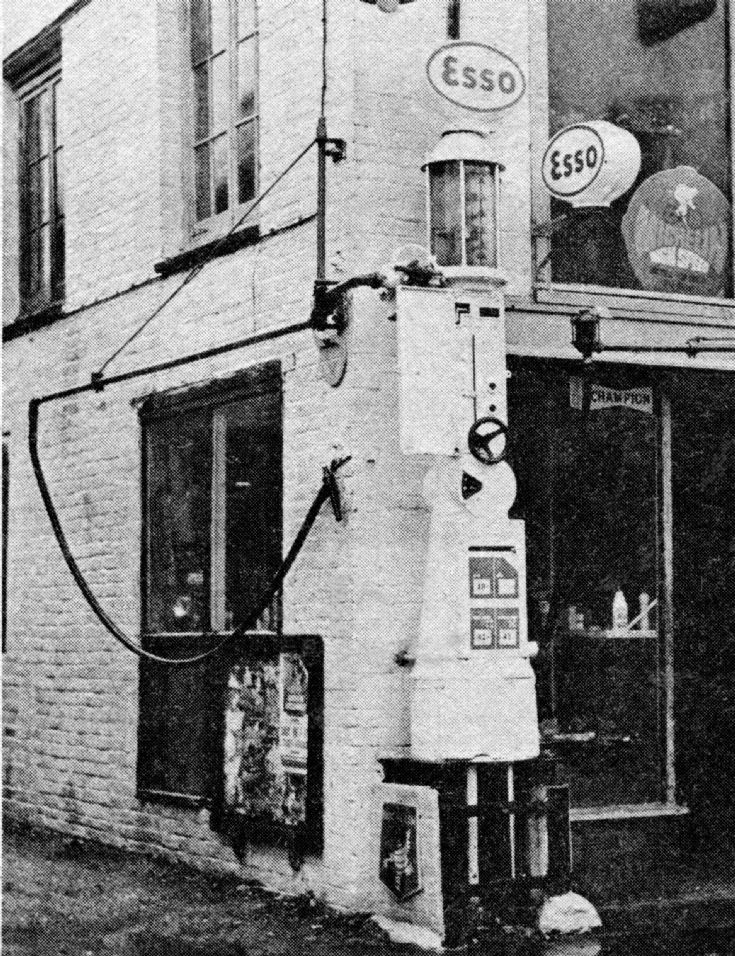 The Slaugham Archive
The old garage in Handcross (4 of 4)
Yet another newspaper featured the old Handcross garage and its well-known proprietor, Archie Quick.
The photograph is of the old petrol pump, but unfortunately it does not include Mr Quick!
The full cutting can be seen by clicking on Large Version.
Select Open Document to view two other pieces of motoring memorabilia associated with Handcross.
I am not sure where Mr Duly operated from but his letterheading alludes to an earlier period of motoring before the introduction of petrol pumps. There was a relatively short period of about 30 years when motor fuel had to be purchased in cans from hardware and similar stores. The "convertible" lorry on the right appears to be laden with dozens of gallon cans being delivered to local retailers!
Again, I do not know where Denman's Garage was located but they were offering chauffeured motoring for day trips to the seaside. At 32½p the price looks quite reasonable!
View Large Version
Open Document
Picture added on 27 March 2017 at 14:29