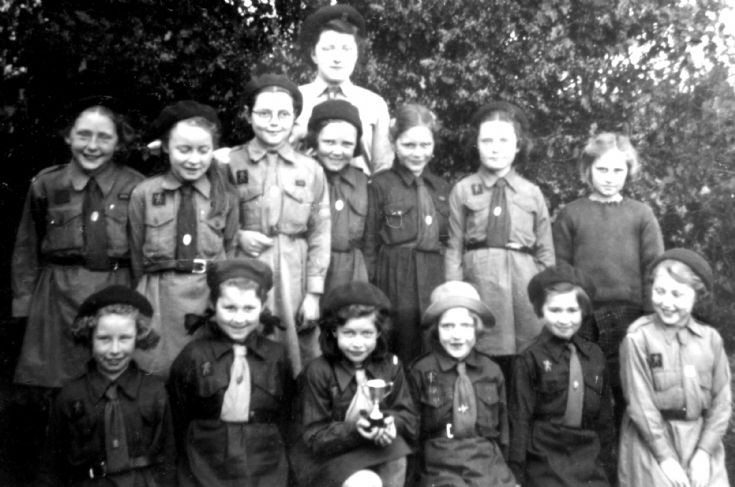 The Slaugham Archive
Brownie pack from Handcross
The Brownie pack from Handcross is gathered for a photograph after seemingly winning a cup, although it is not known what the trophy was for.
At the back is Brownie leader, Joan Leppard.
Back row: Sally Chamberlain, Valerie Elliott, Josephine Housby, Penny Housby, Unknown, Ruby Boxall, Bridget Biggs.
Front row: Joy Greenfield, Doreen Kemp, Susan Spink, Rosemary O'Shea, Unknown, Penny Sargent.
Please can anyone supply names for the two unknowns, or correct any of the names above.
We are grateful to Rosemary Wilson (née O'Shea), and Penny Smith (née Sargent) for helping with the names.
The 3" x 2" photograph was supplied by Janet Marshall (née Boxall) who was assistant leader around that time.
To view what many of the sweet little Brownies later turned into, click on
picture #1162
.
The Large Version shows a close up.
View Large Version
Picture added on 29 April 2017 at 11:44