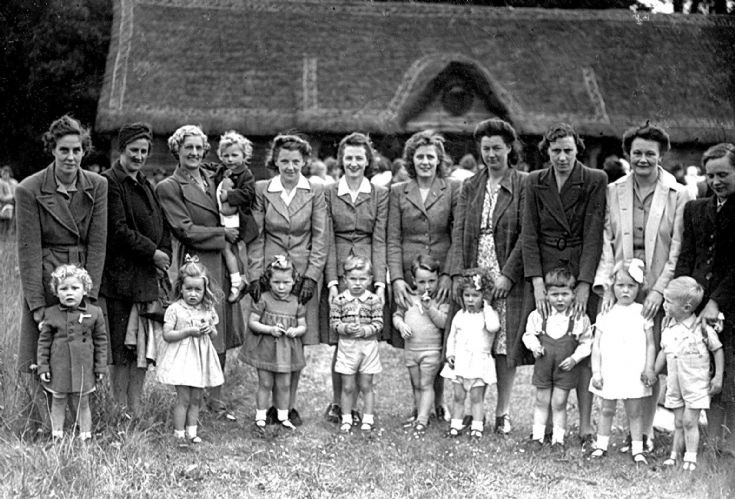 The Slaugham Archive
Nursing clinic at the Hyde in Handcross
Further to
picture #1530
here is a more formal photograph of the nursing clinic held at the old cricket pavilion on the Hyde estate.
The fourth mother from the left is Cath Chamberlain with her daughter, Sally, and the fifth mother is Nora Ray with me.
As is obvious from our faces, it wasn't much fun being taken to these clinics by our mothers and forced to have a spoonful of malt extract (later to be branded as Virol) and cod liver oil. Even the name sounds ghastly! In the photograph I think I still have my dose in my mouth waiting for an opportune moment to spit it out.
Even worse, the boy next to me kept picking his nose, but at least I didn't have to stand next to the girl with the droopy drawers!
Further pictures of nursing clinics can be seen on
picture #1322
and
picture #1531
.
The Large version shows a close up.
View Large Version
Picture added on 08 May 2017 at 11:15
Comments: