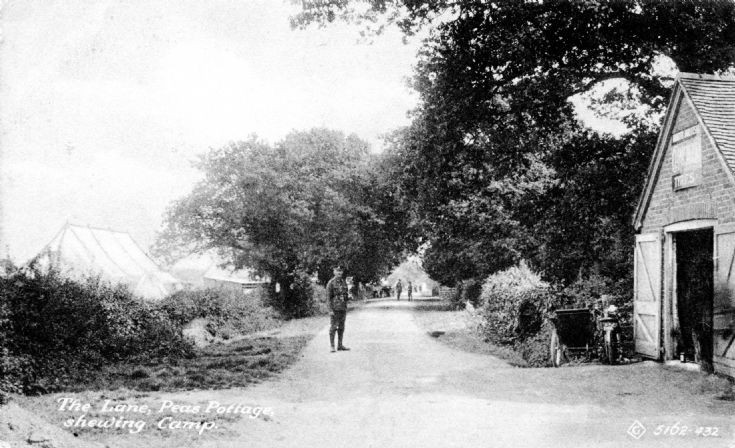 The Slaugham Archive
Pease Pottage army camp (2 of 10)
The view is looking along Parish Lane at its junction with the main A23 road. On the left is the tented army camp and on the right is a building which was once used as a bakery. There is a sign over the door but it seems to be a motor workshop as I can just read the word "Tyres".
A glimpse of the same building can be seen at
picture #146
.
Click on Large Version to see a close up. There is a motor bike parked outside and the registration plate might say AP 3162. But it might not!
The vehicle next to the bike is a mystery as it does not appear to have a right wheel if it is a horse-drawn carriage. Surely it is not bolted to the bike to use as a motorcycle and sidecar!
View Large Version
Picture added on 10 May 2017 at 20:52
This picture is in the following groups
Military