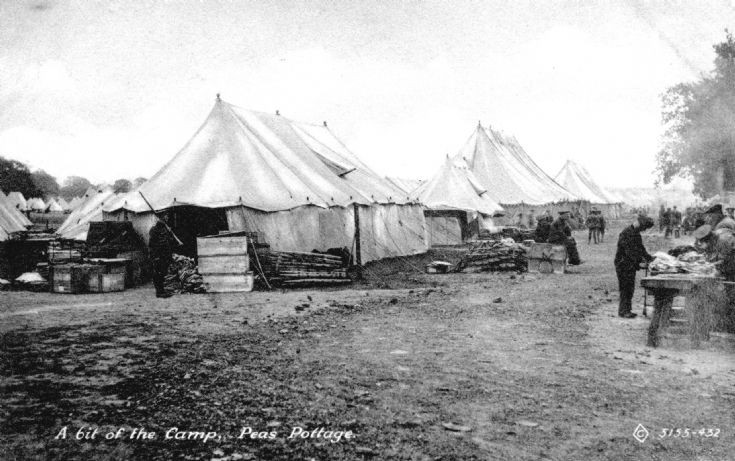 The Slaugham Archive
Pease Pottage army camp (5 of 10)
Here is a general view of the tented army camp at Pease Pottage.
Is that a soldier "sloping arms" on the left? Perhaps he is guarding the food provisions from raiding parties from the village!
The reverse of the card has no address but has a few words "In Camp. 3 months. 1916. L.F.S.H." I fear he will remain anonymous forever.
The Large Version shows a close up of the events on the right. I was hoping to find out what was taking place on the table or work bench. But I failed!
View Large Version
Picture added on 11 May 2017 at 14:44
This picture is in the following groups
Military