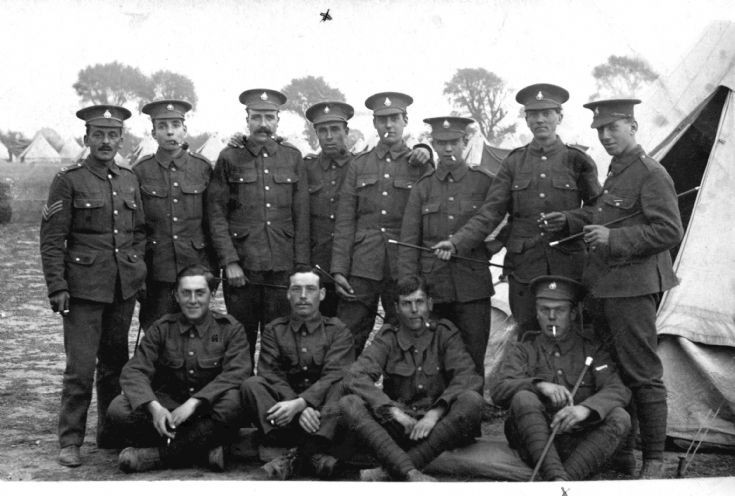 The Slaugham Archive
Pease Pottage army camp (6 of 10)
This photograph was taken at the army camp in Pease Pottage sometime during the Great War.
I note that at least half of the soldiers are carrying their swagger sticks as a sign of their authority.
The photograph has not been cropped in the usual way so as to show the two crosses against a couple of the men. On the reverse is written in the same hand "D. Ray". I presume this is my aunt Dorothy Ray, later to be Mrs Palmer who lived on Pease Pottage Hill at the time What all this means we can only speculate!
I cannot recognise the cap badges, but perhaps somebody can.
Extraordinarily, only one soldier appears not to be smoking, being the fellow on the right. But he may have a cigarette in his right hand!
The Large Version shows a close up.
View Large Version
Picture added on 13 May 2017 at 10:33
This picture is in the following groups
Military
Comments: