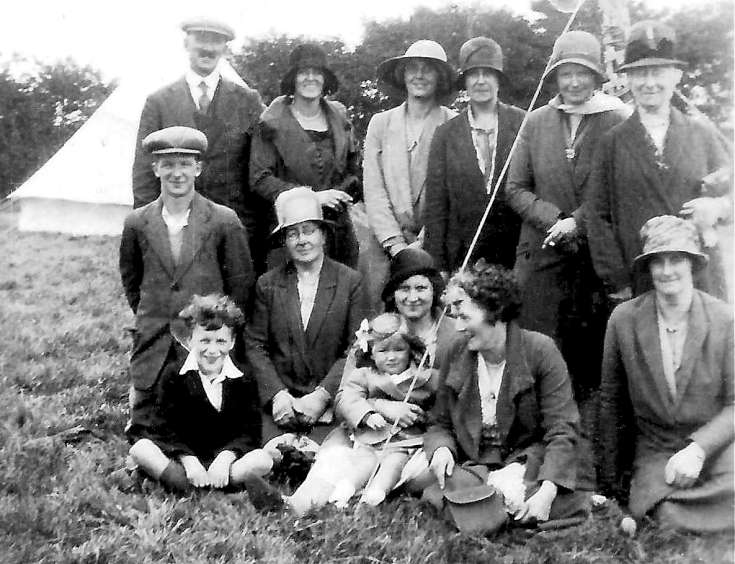 The Slaugham Archive
Handcross Scouts family day at Pagham camp
Further to
picture #2015
, here is another photograph of the Handcross Scout camp at Pagham on the day that families were invited. The visitors were cleverly positioned so that a guy rope holding up the flag pole bisected the group!
A numbered version of the group can be seen by selecting Large Version.
1 Bill Snelling, 2 Mrs Jenner, 3 Marjorie Dancer (later to marry Bob Dench), 4 Mrs Brown (Chodds) (no relation to me as far as I am aware), 5 Hephzibah Doggett (née Hill) (my maternal grandmother), 6 Mrs Snelling Snr.
7 William Doggett Jnr (my uncle), 8 Mrs Bill Snelling, 9 Lily Doggett (my aunt), 10 Peter A Brown (my father), 11 Constance "Connie" Doggett (my mother), 12 Elizabeth Brown (née Banks) (my paternal grandmother).
Lily Doggett went on to marry Len Snelling, so, all in all, this is very much a family photo.
View Large Version
Picture added on 01 June 2017 at 09:09