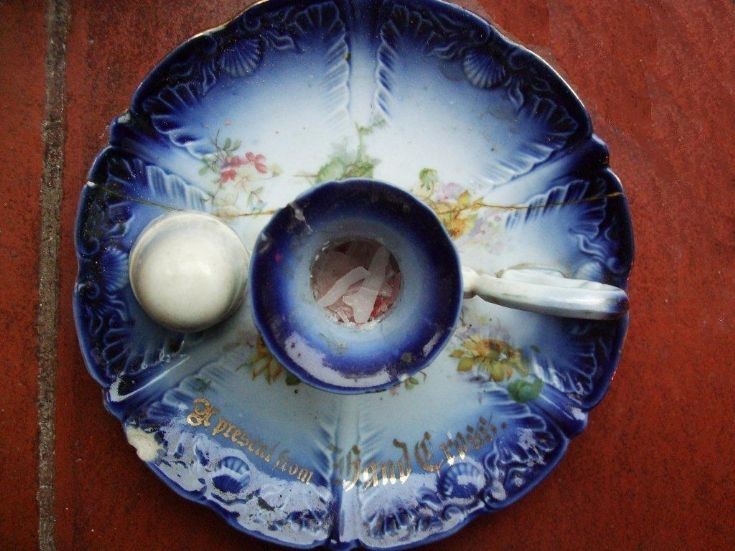 The Slaugham Archive
Antique item found in Handcross
Further to the comment on
picture #1221
this household item was dug up on a local estate and is now a prized possession, even if it was found in two pieces and had collected several chips!
The inscription reads "A Present from Hand Cross", and obviously had not been made in a local pottery!
It would have been sold in one or more of the village shops. A hundred years ago much of the traffic through the village would have consisted of cyclists and motor cars travelling between the populous London area and the Sussex coast. They would have provided a ready tourist market for souvenirs, or bunches of flowers at Pease Pottage.
No, it's not a cup and saucer and the Large Version will provide a better view to confirm it is a chamber candlestick holder complete with detachable snuffer.
View Large Version
Picture added on 23 June 2017 at 19:52