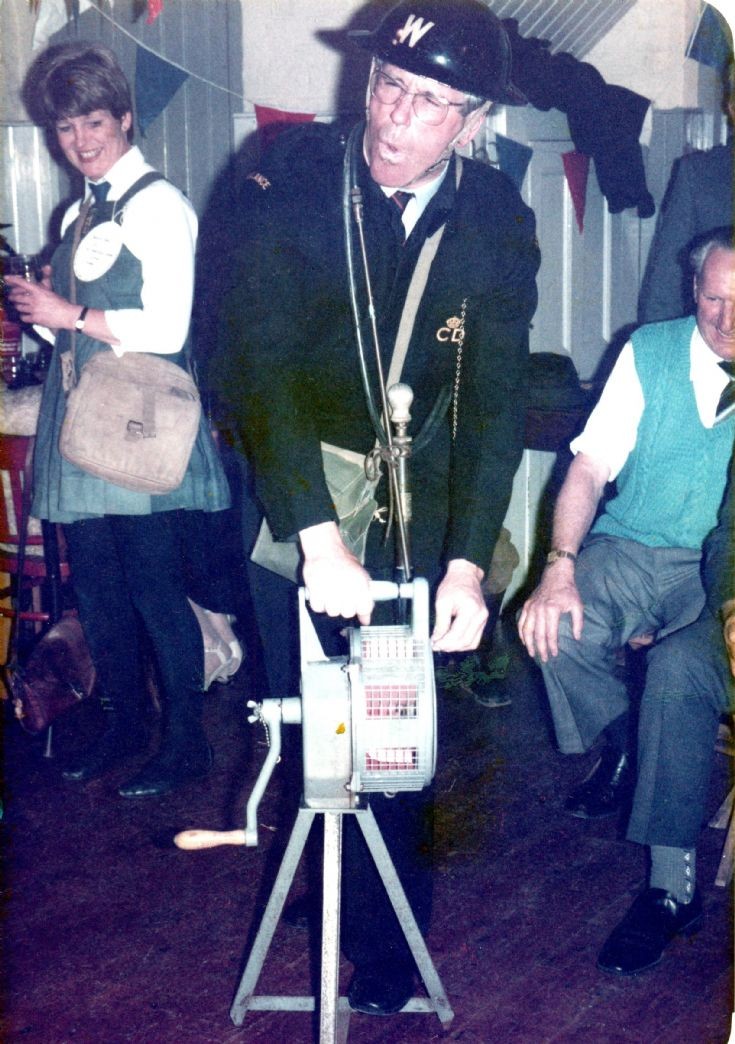 The Slaugham Archive
40th Anniversary of VE Day dance (2 of 2)
The village klaxon horn was brought out of mothballs for a dance commemorating the 40th anniversary of VE and VJ Days.
There was a sense of great foreboding when David Pearce, wearing his Civil Defence uniform, sounded the klaxon to warn of an air raid. Following an enormous explosion outside, everyone was most relieved when the all-clear was sounded.
The ever-popular NAAFI was manned by landlord of the Victory Inn, Vic Newnham in a red waistcoat and Daphne Blake.
Select Large Version to view the NAAFI. The spelling wasn't up to much, but nobody really cared! Catering was by the Navy, Army, and Air Force Institutes.
Three further photographs can be viewed by selecting Open Document.
Photo 1: Roger Ray, Fred Morgan, Nora Ray, Ron Elliott, Cath Elliott.
Photo 2: Standing: Roger Ray, Fred Morgan, David Pearce, Christine Pearce (land girl), Bob Blake, Pat Bendall, Colin Bendall, 4 unknowns, Les Phillips (airman wearing a "Mae West" life jacket).
Seated: Jan Phillips (evacuee). On drums: Gordon Wren.
Photo 3: Jan and Les Phillips
View Large Version
Open Document
Picture added on 30 July 2017 at 10:25
This picture is in the following groups
Military