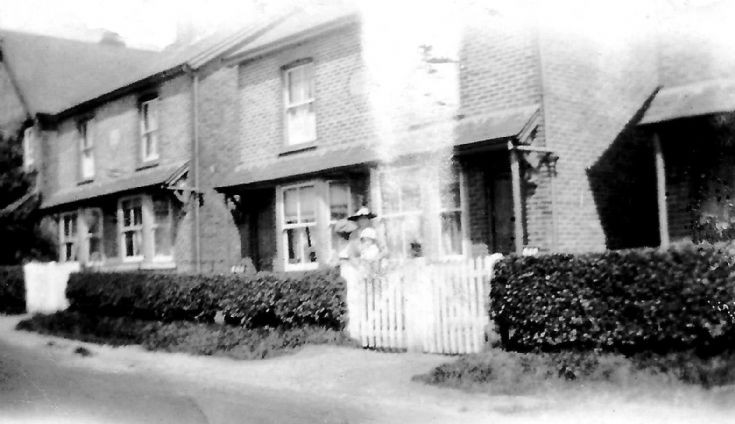 The Slaugham Archive
Jessamine Cottages, Handcross
This is a very faded photograph taken in the Brighton Road, Handcross.
My grandparents, James and Elizabeth Brown, moved from Dencombe to 2, Jessamine Cottages when it was first built. Their first three children, Arthur, Frank and Leslie "Dick" were all born here.
They then moved to South Lodge, Ashfold where their sons, James "Jim" P and Peter were born. After this they moved to North Lodge Ashfold which you can see in
picture #2067
.
The above photograph show the appropriately-named Gable House on the extreme left, then 1 and 2 Laburnam Cottages, then 1 and 2 Jessamine Cottages, and finally a glimpse of 1 Myrtle Cottages.
There seems to be three shadowy indistinct figures in the front garden of 2 Jessamine Cottages.
Picture added on 08 August 2017 at 16:05
Comments: