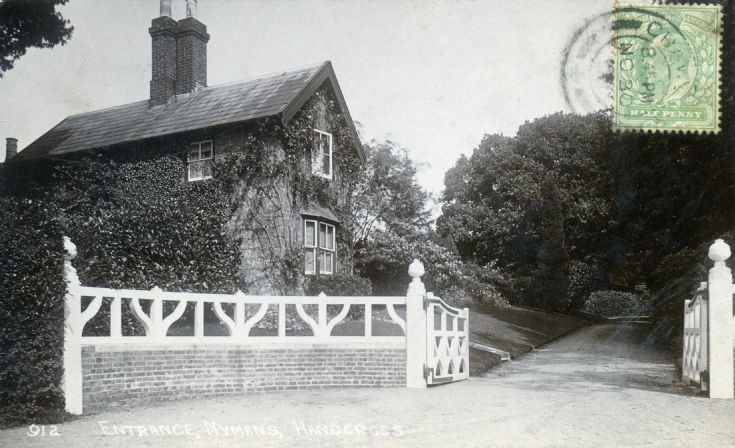 The Slaugham Archive
South Lodge at Nymans
When the postcard was posted in 1908 this lodge was the the only entrance to Nymans in the Staplefield Road, Handcross. Today, South Lodge is one of three entrances, the others being North Lodge and the public entrance to the car park nearer the village.
Of course in 1908 Nymans was simply a private house with a modest number of visitors each year, but nowadays, under the ownership of the National Trust, the numbers of visitors have swelled to over 340,000 visitors in 2016,
The postcard was sent on 30th November 1908 from Handcross to someone at 136, Avenue Berthelot, Lyons, Rhone, France. The address is in the heart of Lyons and I read online that: "Land Rover Lyon est situé(e) 136, Avenue Berthelot à Lyon (69007) en région Rhône-Alpes (France)." So there is still an English connection at this address.
The Large Version shows a close up of the obverse, to which, unusually, the sender has affixed the stamp. Perhaps it was traditional in France at that time!
Select Open Document the view the reverse of the card.
View Large Version
Open Document
Picture added on 21 September 2017 at 20:26
Comments: