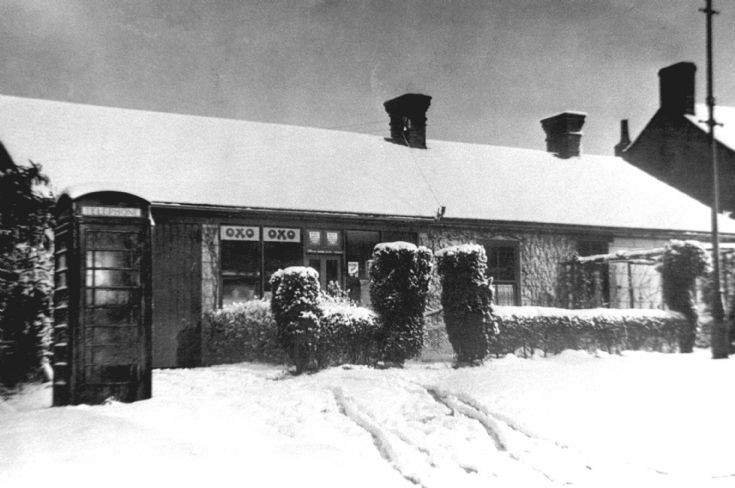 The Slaugham Archive
Post office and stores, Slaugham
The date is 28th February 1946 and a good amount of snow has fallen on Slaugham. One vehicle has left its tyre marks in the snow, perhaps the postman.
The telephone kiosk box has not yet been painted white; see
picture #207
. The kiosk is of the 1935 design, painted white in 1940, and made a grade II listed building in 2005.
During the 1940s whilse living in Carpenters Arms cottages without any form of refrigeration I recall that we collected ice cream from the shop on Christmas Day mornings as a special treat.
The Large Version shows a close up.
View Large Version
Picture added on 21 June 2012 at 11:23