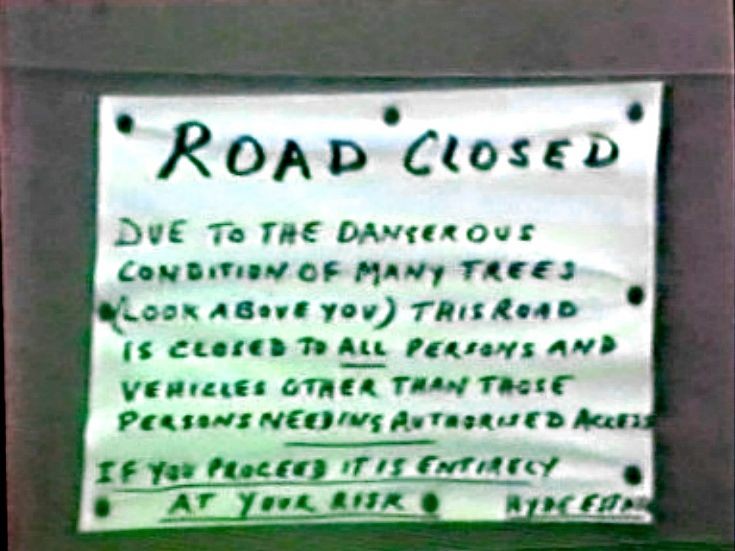 The Slaugham Archive
1987 Great Storm (1 of 3) Nymans, Handcross
For three hours during the night of 15th/16th October 1987 the southeast of England was hit by ferociously high winds which came to be known as the Great Storm.
Villages in central Sussex were particularly exposed as they were perched high on the Forest Ridge.
During the following days, the sound of chainsaws filled the air as the work started on clearing the fallen trees and, in particular, to open up the roads to traffic.
As soon as the roads were cleared, my father, Roger Ray, and my brother, Laurence, travelled along the Hyde estate drive, and visited the Handcross recreation ground and Nymans gardens to film the storm damage on Laurence's video camera. The shoulder-held camera was much larger than the modern equivalent as it filmed direct on to a standard-sized VHS tape.
Unfortunately, the video tape has degraded somewhat in the meantime and the video has suffered from colour bleeding resulting in a green hue throughout.
Early in the tape the camera crew passes by the former estate cricket pavilion, later to be used by the tennis club, and as headquarters of the 1st Slaugham Scouts. Alas, just a few years after the Great Storm the building was destroyed by fire.
At the end of the tape they arrived at the A23 just north of the school where they were confronted by a dual carriageway with the avenue of Wellingtonia trees on the central reservation. This was the first road layout after the bridge was constructed in about 1959, but that scheme only lasted until about 1994 when the A23 was moved about 250 yards to the West,
Once the present A23 route was opened the southbound carriageway on the old route was closed and permitted to go back to nature after serving the road-users for a mere 35 years!
Select View Video to watch the 6-minute film.
View Video
Picture added on 14 October 2017 at 16:34