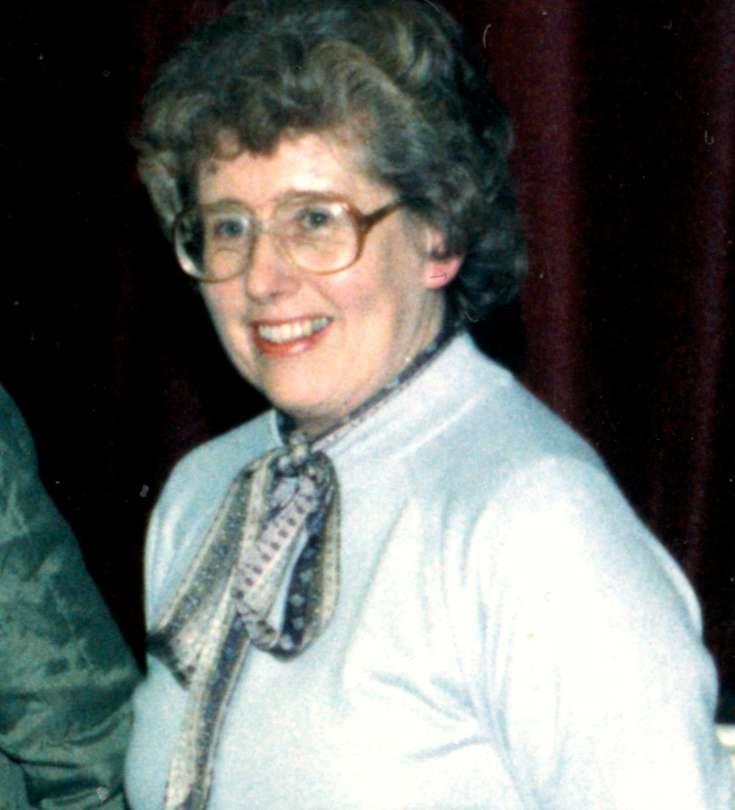 The Slaugham Archive
Pat Long R.I.P.
With much sadness it has been announced that Anne Patricia "Pat" Long passed away on 12th October 2017 aged 82. Since moving to Handcross in 1965 her home has been Holly Tree House, West Park, although she had been in a nursing home during the last few months.
Pat Roberts was born in Bristol and went to Sefton Park Junior School in Bristol but she recalled that her start was delayed because, initially, the school could not accept all qualifying pupils as the air raid shelters were not large enough to accommodate all the pupils should the need arise!
At age 11 she was awarded a scholarship to attend Colston Girls School in Bristol.
After leaving school she worked for the National Smelting Works in Bristol where she earned certificates in chemistry. Unsurprisingly, all the other successful candidates were boys!
Pat then worked for about a year for the Imperial Tobacco Company in Bristol.
It was at her first job at the smelting works that she met her future husband, Tony, and they married in the city in September 1959.
During the early part of their married life Pat and Tony lived in a flat in Betchworth and then a house in Reigate, before settling in Holly Tree House in Handcross in 1965.
They had three children, Rosemary in 1966, Melanie in 1969 and Martin in 1972.
At the age of just 49, Tony passed away in 1982 leaving Pat with the three children.
Pat will be remembered forever for her tireless work for the Handcross Women's Institute which she joined in 1966 whilst pregnant with Rosemary. She recalls that each of the children in turn was left in their pram outside the Parish Hall during the W.I. meetings!
Quite soon after joining the W. I. Pat started to serve on the committee, firstly as a member, then as the treasurer. The post of president became vacant at the annual meeting in November 1981 and Pat was elected to the position which she held for an incredible 34 years until the Handcross branch was wound up at the end of 2015.
Select Large Version to view a photograph taken in 1988 at the 70th anniversary of the Handcross W. I. showing all the surviving presidents, past and present.
From the left: Daphne Morgan, Lady Isobel Dundas, Nora Ray, Hilda Abbott, Pat Long.
View Large Version
Open Document
Picture added on 20 October 2017 at 11:12
Comments: