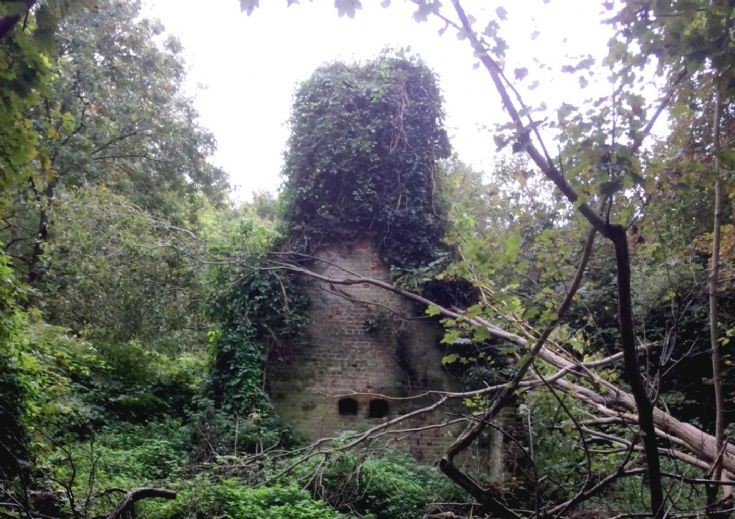 The Slaugham Archive
Gasworks at Ashfold House
Further to
picture #2061
and the gasometer marked on the map available by selecting Open Document, I have been unable to trace any remains of the gas storage unit as yet.
However, fairly close to the site of the elusive gasometer there stands the above structure which I believe is what remains of the gasworks building. This is shown on the map just above and to the left of the "G" in Gasometer.
Click on Large Version for a close up.
Researching the production of gas for large country houses it seems most likely that this was a retort house as the two openings seen in the photograph are required for "loading and unloading" the fuel. See the first of the pages attached which refers to two openings being required.
On the map, a short distance to the west of the presumed site of the gasworks is marked a cottage. Peter Brown, now 94-years-old, recalls that the inhabitants were the Sharpe family who looked after the gasworks when he was a young lad living on the estate.
Select Open Document to view documents describing how coal was converted into gas for lighting, heating and cooking in the main house.
One of the documents shows a typical metal gas holder which is sealed from the outside environment by its water base. From descriptions already received this appears to have been the type which was employed at Ashfold, and for which an investigation is necessary.
View Large Version
Open Document
Picture added on 22 October 2017 at 10:53
This picture is in the following groups
Ashfold