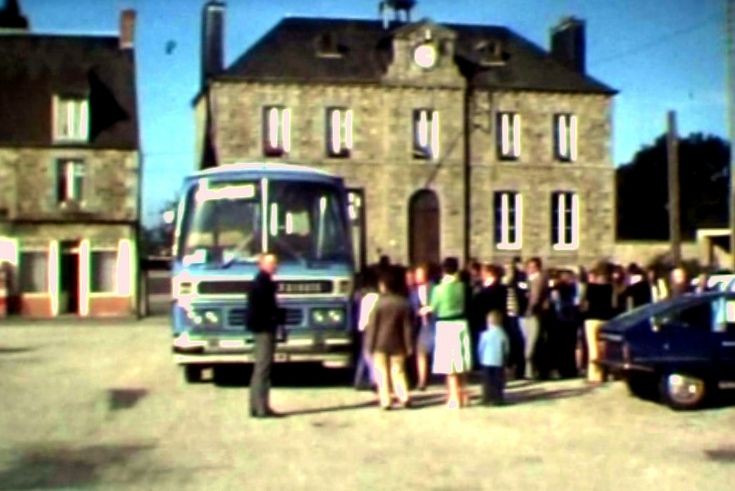 The Slaugham Archive
Slaugham Twinning Association visit Normandy 1977
Sid Beard again filmed the Slaugham Twinning Association trip to St Martin des Besaces in 1977 on his cine camera.
Events worthy of note include the visit to the Union Laitiêre Normande where Camembert cheese and other dairy products are produced under the name "Elle & Vire". A Saturday evening soirée was held in the sports hall. On Sunday morning a wreath was laid on the village war memorial by Chairman Roger Ray and Mayor Pierre Prunier and in the afternoon a trip was made to Le Village Enchanté.
Members I have spotted on the video include Nora Ray (blue jacket), Charles Kindred (white jacket), Phyllis Kindred (blue suit), Betty Hood (grey suit), Katie Rye (fawn coat), Charles Rye (blue cardigan), Gladys Fraser (brown jacket), Helen Beard (blue jumper), and Olive Darby (red jumper).
A clearer picture of the participants with more names can be viewed on
picture #923
.
The six-minute film is available by selecting View Video.
View Video
Picture added on 06 November 2017 at 11:26