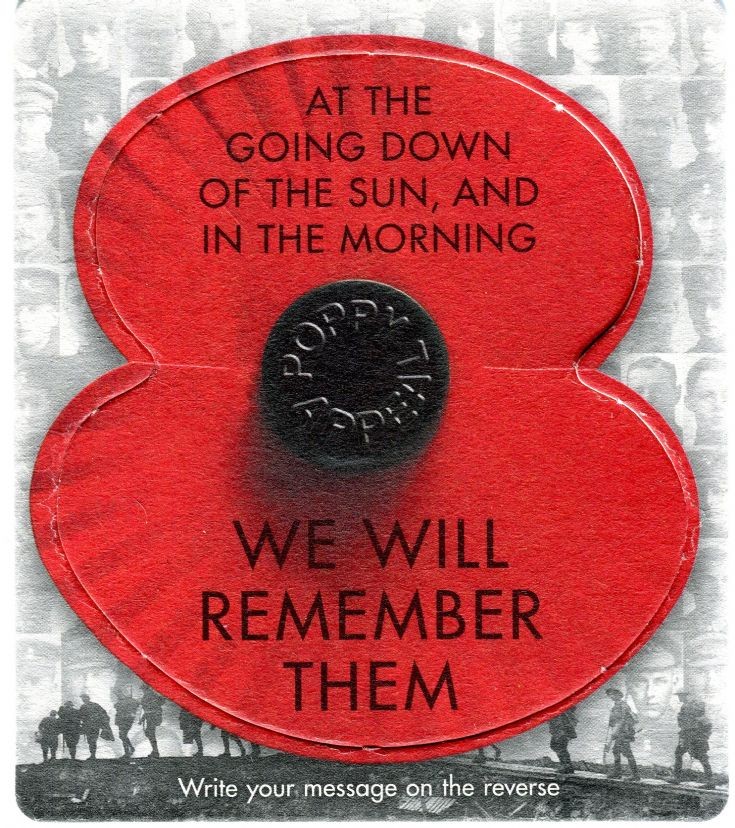 The Slaugham Archive
We will remember them. An extraordinary story.
The Royal British Legion volunteers have planted thousands of crosses at Westminster Abbey and five other locations across the UK to commemorate British and Commonwealth fallen soldiers of past conflicts.
However other acts of commemoration are taking place overseas, not least of which is the special event being held in the heart of Flanders Fields close to the Menin Gate and Ypres.
The public have been invited to have a poppy planted next to the Menin Gate with a dedication to the loved one on the reverse. Taking advantage of this special commemoration is Mrs Elsie Cosens, 104-year-old daughter of William Walter Henry Mitchell who was killed at Ypres on 19th July 1917.
Mrs Cosens and her husband, Ted, lived in a flat in Handcross High Street, and then moved to 29, Truggers, when the estate was built soon after WWII.
Until recently Mrs Cosens lived in her own house in North Yorkshire close to two of her sons, Ron and Gerald, but within the last few months she has taken up residence in a nursing home.
Sharp-eyed readers will have realised that there is an extraordinary fact associated with this story whereby a soldier who died in Flanders Fields still has a surviving child alive more than one hundred years later! Surely this must be a unique occurrence.
Select Open Document to view five other images relating to the planting of this poppy in Flanders Fields.
With many thanks to Ron Cosens for supplying these images.
Open Document
Picture added on 09 November 2017 at 11:45
This picture is in the following groups
Military