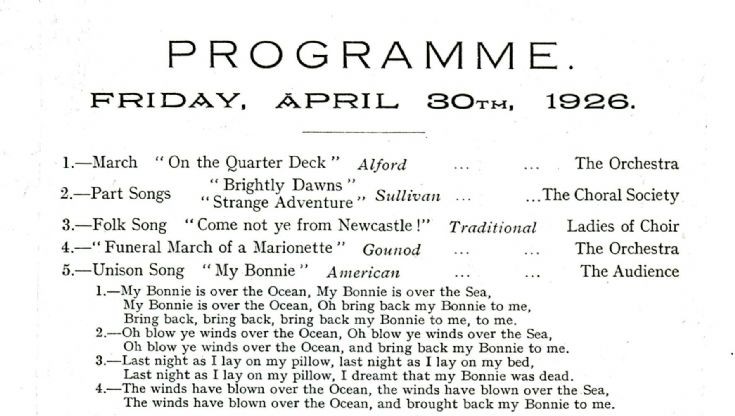 The Slaugham Archive
Handcross Choral and Orchestral Societies (2 of 6)
The Handcross Choral Society and the Handcross Orchestral Society jointly presented two performances in 1926. No mention of either location was made, but was almost certainly the Parish Hall.
The programme for the concert on 30th April 1926 can be seen by selecting Large Version. With the Choral Society being formed initially by the Women's Institute, it was inevitable at the end of the evening the entire company sang and performed "Jerusalem" to which the audience were invited to join in. Finally, of course, there was a rendition of "God save the King"; the monarch at that time being King George V.
Alas, there is no recording available to add to the website which is a big pity!
Select Open Document to view the programme of a second collaboration between the two societies. It is interesting to scan through the names of the performers as so many of them played important parts in village life for many years after the next war, and whom some of us still remember.
According to my calculations there were 34 members of the choral society and 23 in the orchestra. The rendition of "Sussex by the Sea" must have been deafening!
View Large Version
Open Document
Picture added on 13 November 2017 at 17:58
Comments: