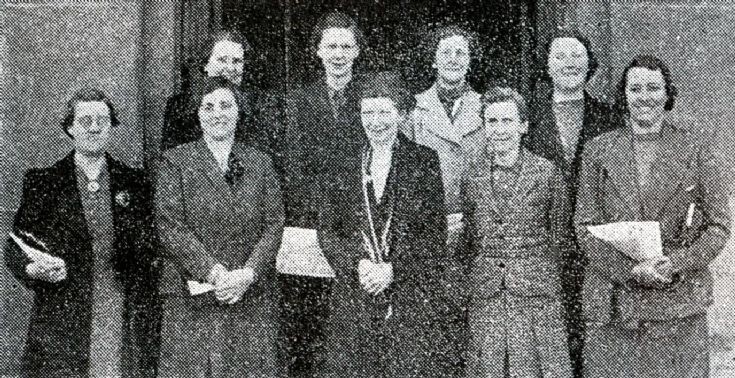 The Slaugham Archive
Handcross Choral and Orchestral Societies (4 of 6)
At the 1942 Lewes Music Festival a local newspaper featured pictures of some of the entrants including a much-depleted choir from Handcross Women's Institute, seen above.
Mrs Ena Tulley has this to say about the Lewes Festival in her memoires.
"The Handcross choir was now reduced to eight members and conductor (Miss Hilary Preston). It was the last year we were able to enter the Lewes Music Festival as a choir.
I always enjoyed the Lewes Music Festivals and remember well the year that Mrs Lampson gave out the news that she "was sorry to interrupt, but I thought you would like to know that a baby princess has been born". This was our present Queen, Elizabeth II."
It so happens that the choir revived a few years after the war and the W.I. choir again competed at the Lewes Music Festival.
For the record, the Queen was born on Wednesday, 21st April, 1926. And Mrs Tulley was 28-years-old, and had been married to Ralph Tulley for about 18 months!
Select Open Document to view the complete cutting.
Open Document
Picture added on 13 November 2017 at 21:00
Comments: