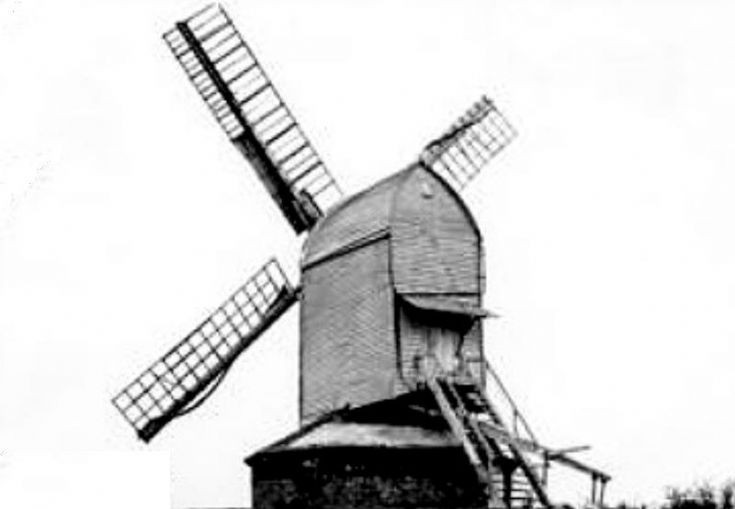 The Slaugham Archive
Windmill behind Fountain Inn, Handcross (2 of 2)
The picture is not of the Handcross windmill, but another example of what it could have looked like.
The Large Version shows a copy of the Tithe Map of 1842 which marks the location of the "Windmill and Plat" as plot 308.
The building at the top of the map is the old toll house, which, with Chodds Farmhouse also located on the east side of the road, was not numbered as it was in Cuckfield Rural parish at that time.
Henry Knowles occupied the Fountain Inn (300), Mill Plat and yard (302), and Road Field (301).
The cottage next to the road (309) and Builders Yard (310) was occupied by Joseph Biggs. The cottage has since been replaced by Archpool, built 1894.
The four terraced cottages (311), described as tenements and gardens, were Batchelors Buildings, built 1809 (see
picture #416
).
Select Open Document to view another document supplied by Brenda relating to the history of Handcross Windmill.
View Large Version
Open Document
Picture added on 25 November 2017 at 10:20
Comments: