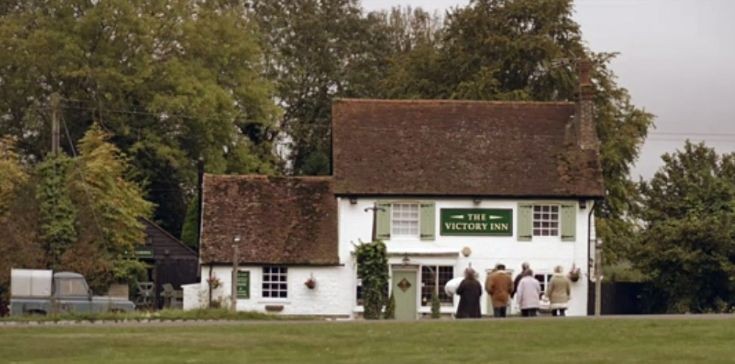 The Slaugham Archive
Staplefield features in dramatic film
In 2012 a film crew descended on Staplefield to make a short 10-minute film.
The promotional blurb reads thus: A driver slavishly follows his satnav and discovers to his cost that he has become marooned in a small village in the north of England. Then, distracted by the satnav and his mobile, he knocks down one of the village inhabitants and crashes into a tree. That evening and until early the next morning, the locals decide to teach him a lesson – and provide a little sport for the residents of Leathermill.
The Victory Inn features in the film which also stars some of the locals as extras. John Baker can be seen in the pub with his son-in-law, Steve Whiting, and at the end, John shuts the barn doors. Also, his daughter, Helen is listed as having provided the horse.
The film is called "Welcome to Leathermill" and is probably best described as a film noir, with a touch of Hammer Horror thrown in for good measure.
For those NOT of a nervous disposition the film can be viewed by selecting View Video, and then click on View on Vimeo.
View Video
Picture added on 26 November 2017 at 19:23